You've probably seen the old saying "happy wife, happy life"?
I am sure that it is true, but I think that in order to have a happy life as a whole, you've got to do little things that keep both spouses happy.
That is where this bedtime ritual spray comes in. If you treat your husband like a king, he will usually, in turn, treat you like a queen. And if you want a good, loving, happy and long-lasting marriage – you have to do those little things that count.
But I digress.
Let me tell you how to make this bedtime spray and then I will tell you how I use it.
Ingredients for Bedtime Spray
Witch Hazel
Water
Small, 4oz spray bottle
Essential oils such as lavender, sandalwood or patchouli or a gentle E/O Blend.
To make the spray, you fill the bottle 1/4 of the way full of witch hazel, add 15 drops of essential oil and fill the remainder of the bottle with water.
A note on the ingredients: You can use Vodka in place of Witch Hazel, but Vodka can be drying and some folks just don't like to use alcohol. I get that. I have also used this on my kids when they were younger and in my opinion, Witch Hazel is gentler.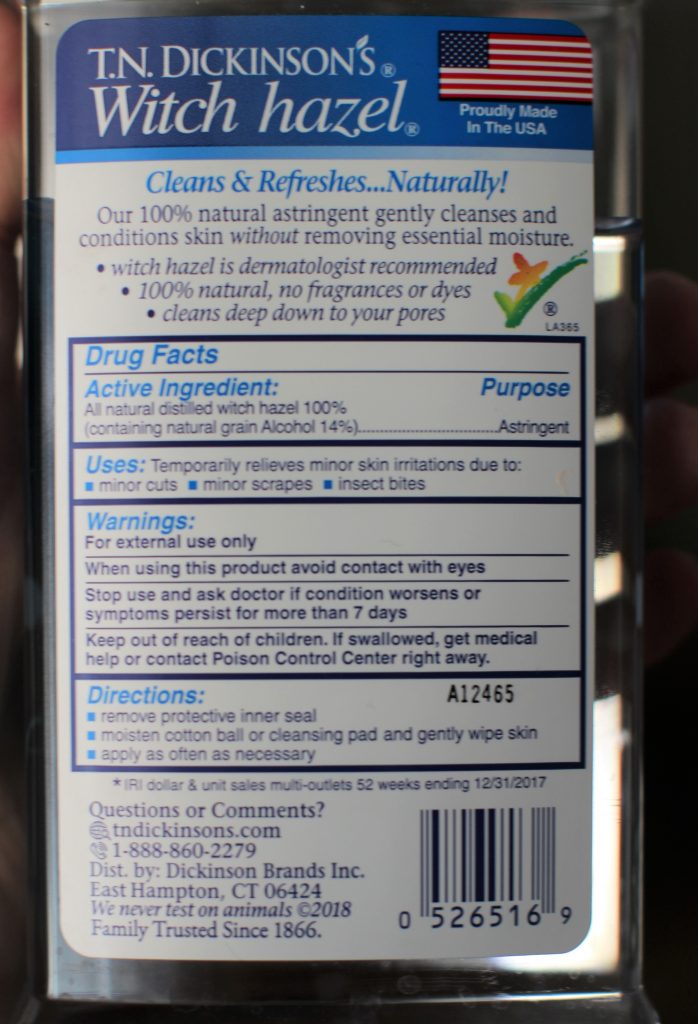 T. N. Dickinson's Witch Hazel is my favorite. It is made in America and only contains 14% grain alcohol. Grain alcohol is gentler on the skin than synthetic alcohol or isopropyl alcohol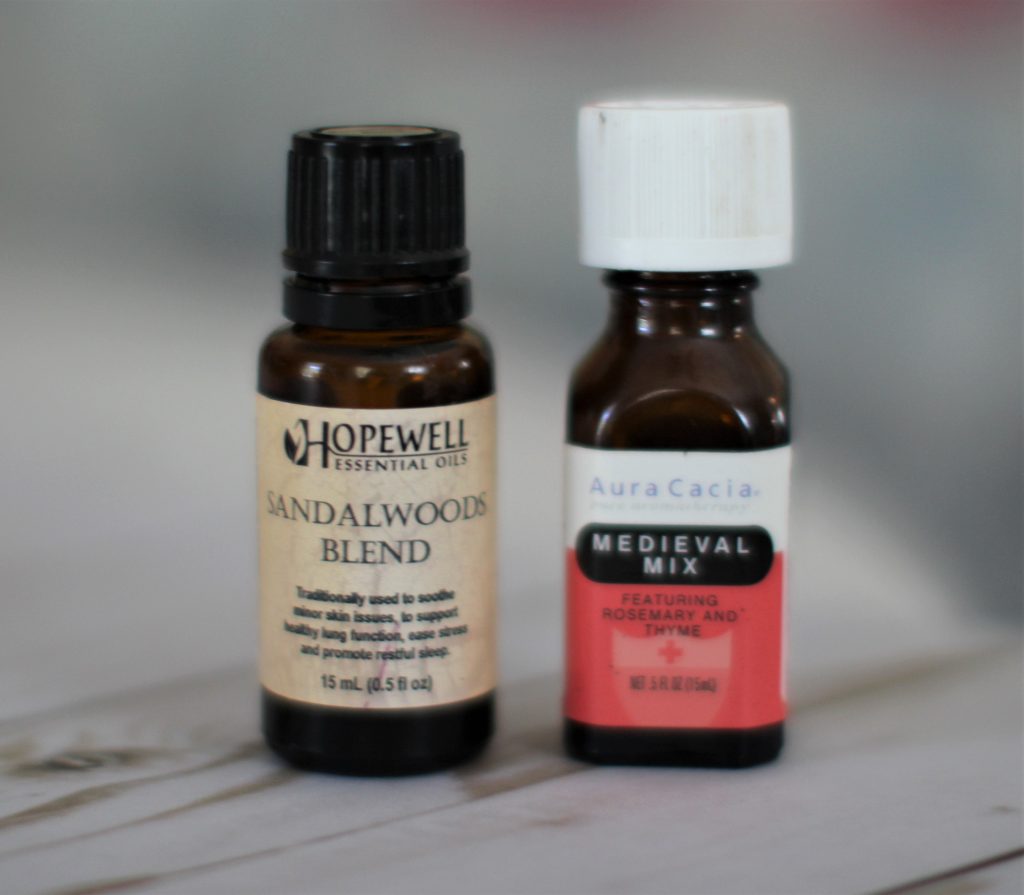 Some good essential oil choices for this bedtime spray are Lavender and Sandalwood as they can be soothing.
Another favorite is the Medieval Mix by Aura Cacia which contains Citrus Sinensis (Sweet Orange) Oil, Lavandula Angustifolia (Lavender) Oil, Citrus X Limon (Lemon) Oil, Melaleuca Alternifolia (Tea Tree) Oil, Eucalyptus Globulus (Eucalyptus) Oil, Thymus Vulgaris (Red Thyme) Oil, Thymus Vulgaris (White Thyme) Oil, Rosemarinus Officinalis (Rosemary) Oil.
How to use: Shake well and spray your bedsheets or in my case, my husband's legs and feet.
Here's a little back story for you. My husband gets up at 4 am every morning for work and because he works long hours, he goes to bed early too. He likes me to go to bed with him, but I like to stay up and do my thing at night. We had to come to a compromise and that is where this bedtime spray came in.
When he gets in bed for the evening, I spray his legs and feet with this cooling spray and rub his temples with some Jasmine essential oil. This lulls him into a blissful state and he feels like the king of his castle when I do this. If I do it when the lights are out, most of the time he is asleep before I can put the cap back on the essential oil.
Then I am free to run back downstairs and paint or do whatever until I am sleepy.
Now, I have had women scold me and tell me that I am spoiling him and wasting my time doing that for a man. I am not sure what was going on in their lives for them to say those things. Evidently, they were not happy people. But, it is so very important to show gratitude to everyone, especially those we love so much!
My husband goes out to work at a stressful and demanding job every. single. day. He *might* call in sick once a year. He deals with the public, he sits in traffic, and he drives for 45 minutes both ways.
I GET to stay home and raise the children and keep the house. I am so grateful for him and I will spoil him as long as we live, and give him the refuge of a wonderful home life because of everything he does for me and our children.
Remember; you get what you give. So give a little love and gratitude to your sweetheart.
If you make it and use it, let me know. I would love to hear about it.
Thanks for stopping by!
xoxo,
Lindy