Hello friends!
This week's post is all about a quick and easy refresh!
A few years ago, I got the (not so) great idea of painting several of my walls with black chalkboard paint.
It was fun for a while to be able to write on the designated walls with chalk, but after a few years, the dark walls began to look drab and I wanted a new look.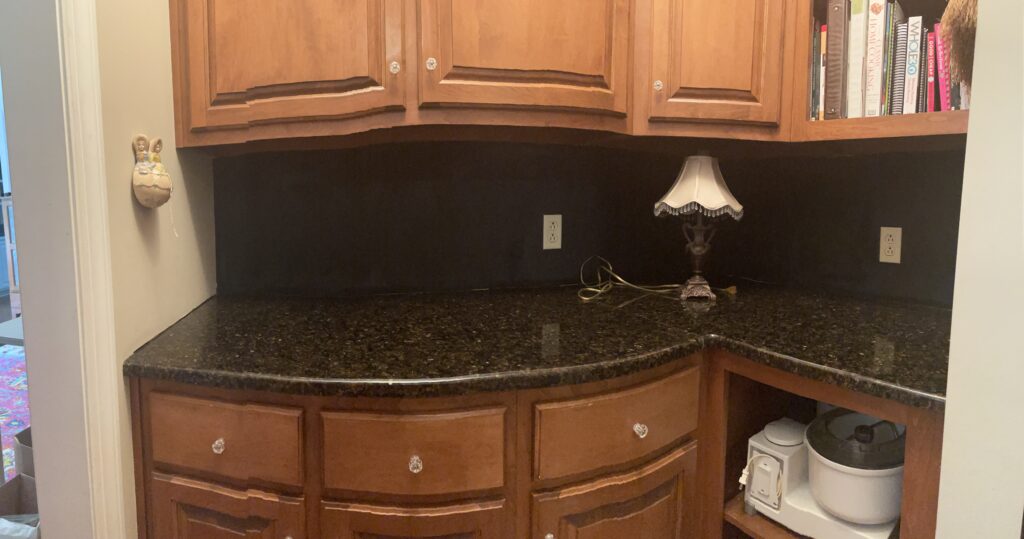 I have always loved the look of blue and white Spanish tiles, but their price kept me from buying them.
Last week, while researching tiles, I came across a photo from Wayfair that featured the prettiest Spanish tile peel and stick wallpaper. It looked great and was a LOT less expensive than the real thing. Since the area that I wanted to cover was so small, I thought I would give it a try.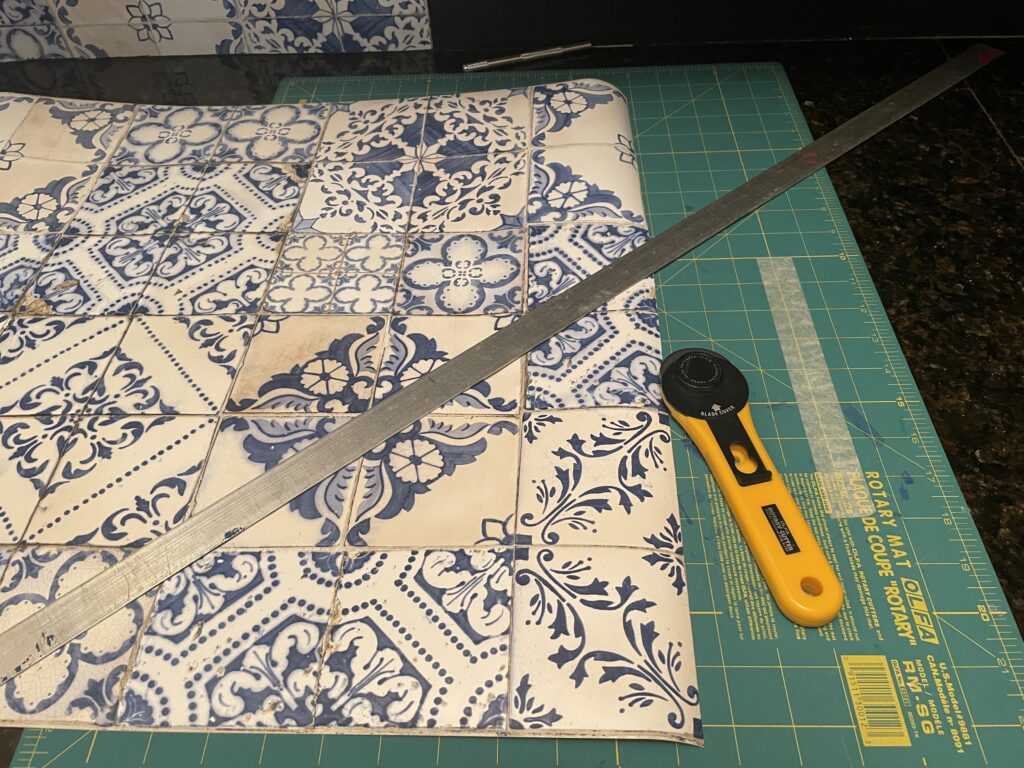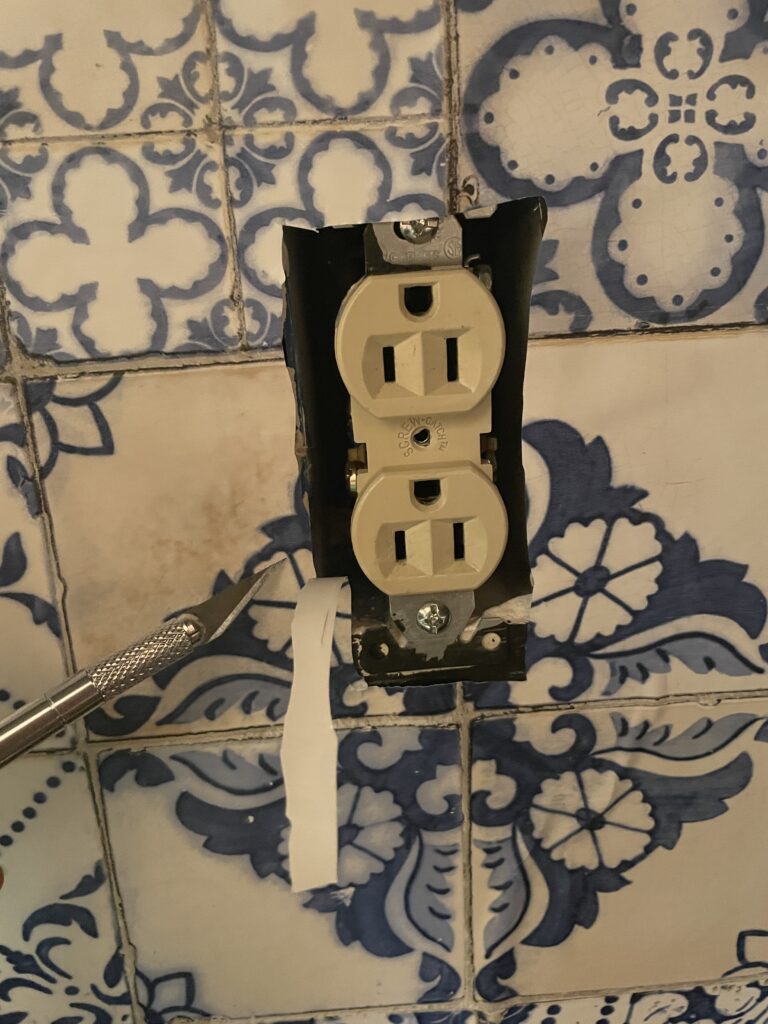 I will let you judge for yourselves, but below is an after photo for you to see.
You will also be able to see it well in my You-Tube Video.
I was able to put it all up in about 45 minutes.
It stuck easily and the best part is, no sticky water paper glue, or messy water to mop up.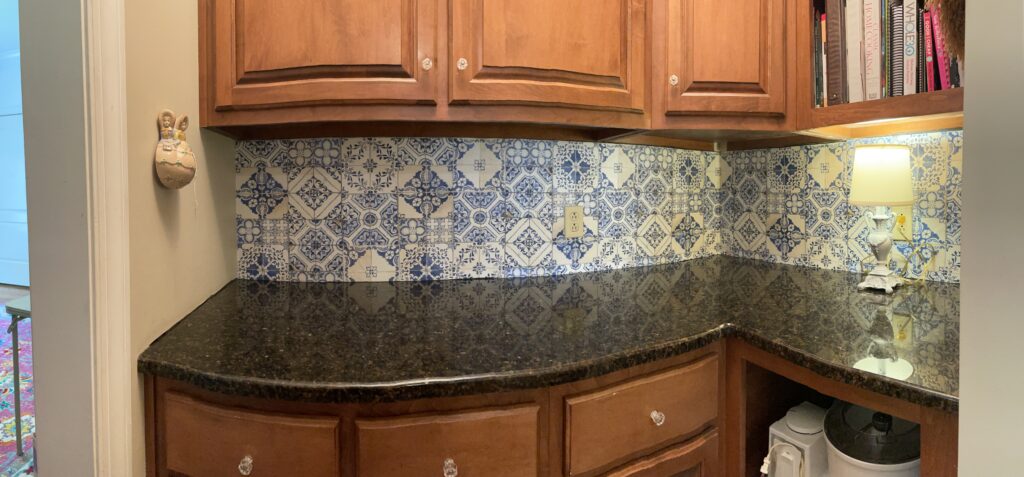 I am a big fan of vinyl peel and stick wallpaper from Wayfair.
You can find what I purchased HERE. The roll was $50 and I only used half of it for the space.