Hello friends!
How was your weekend? I hope you had a fun time, whatever you did.
Mine was special because my daughter, Lainey, and I took our annual 'roots trip' to my home state of Tennessee. Unfortunately, we missed it last year because of the virus, but it was back in full swing this year!
Exploring my family lineage is one of my favorite things and I could get lost for hours studying my ancestors. But, thank goodness, my 17-year-old daughter does too! That's why she is the perfect companion to take on this annual trip!
We left Friday morning from Stanfield, NC and our first stop was in Strawberry Plains, Tennessee. We visited my in-laws (Lainey's grandparents). My mother-in-law is a great cook, and she had lunch fixed for us.
As I was driving to their home, I remembered how I used to take that route to visit my husband while we were dating. Not much has changed around there, but one thing is for sure, I took those winding country roads way too fast as a teenage driver.
I wanted to wear something comfortable but cute while traveling on Friday, so I chose this pink shirt, blue shorts, and fantastic shoes!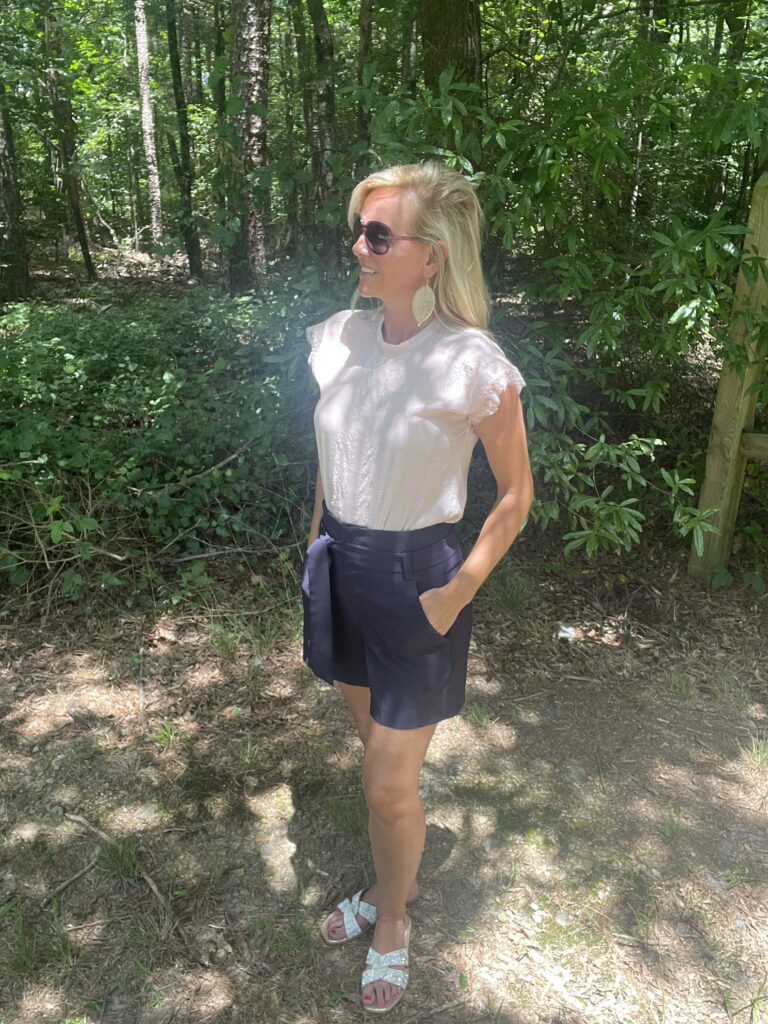 After we left my in-law's house, we headed to Murfreesboro to visit my Aunt Deena & Uncle Jack. It was great visiting with them and my Cousin and her precious children!
We headed to our hotel after that and stayed at a new hotel by IHG called Avid. It was super clean, and the accommodations were perfect! I loved the fact that the floors didn't have carpet. Instead, it had tile that looked like wood in the rooms. So much cleaner, in my opinion!
The next morning we got up and got dressed, and knowing it would be a hot day, I wore the dress below by Talbot's and Leopard Print shoes (that you have seen before) because I knew we would do a lot of walking.
The necklace and bracelet are also from Talbots.
You can get the dress HERE.

Our day began with a trip to Leipers Fork, Tennessee. If you are familiar with the area, you may know it as the area where many country music singers live.
I know it as where my grandmother grew up.
I am lucky to have a cousin who is also a family history buff and the biggest Tennessee Football fan you've ever met! We me for lunch at the Country Boy Restaurant and Roger told us that he ate there in 1968 when they first opened. It was funny to see all of the tourists coming into a restaurant that he and his girlfriend frequently dined.
After eating, we were off to do some graveyard exploring.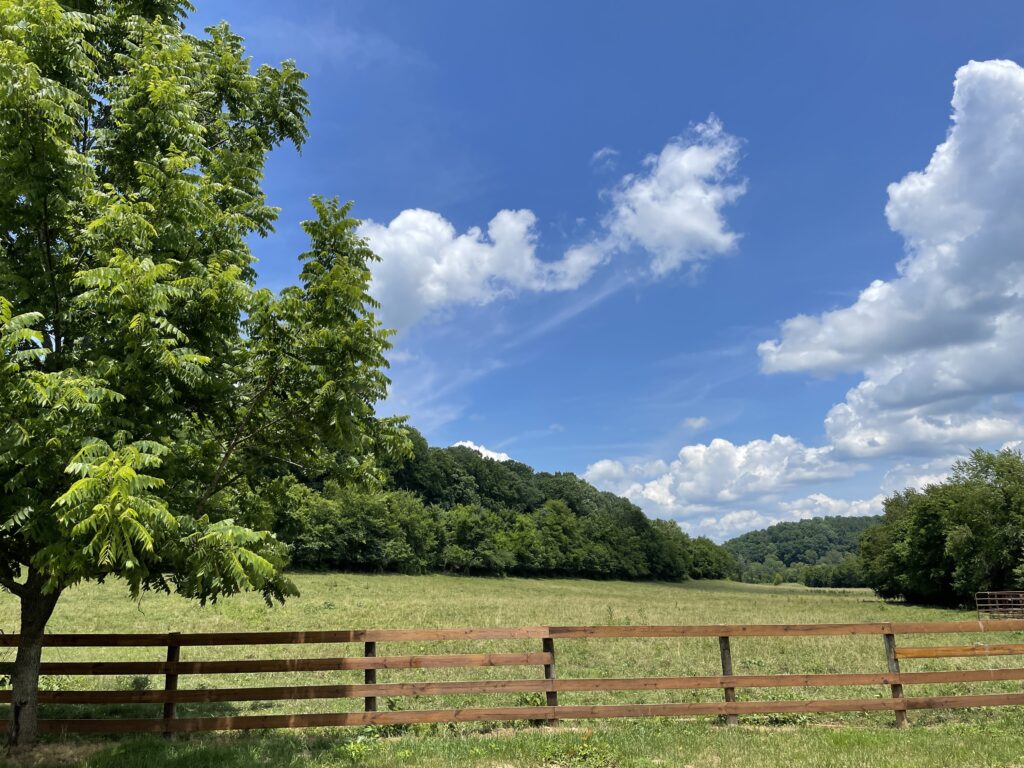 Below is a photo of my great, great grandmother, Amanda Nix Lynn. It sits on my desk, and I like to look at her and think about her life and how she must have lived. We located her grave in the Lynn Cemetary in Williamson County and found the area where her home once stood.
We saw the school where my grandmother and her brothers and sisters went for a short time.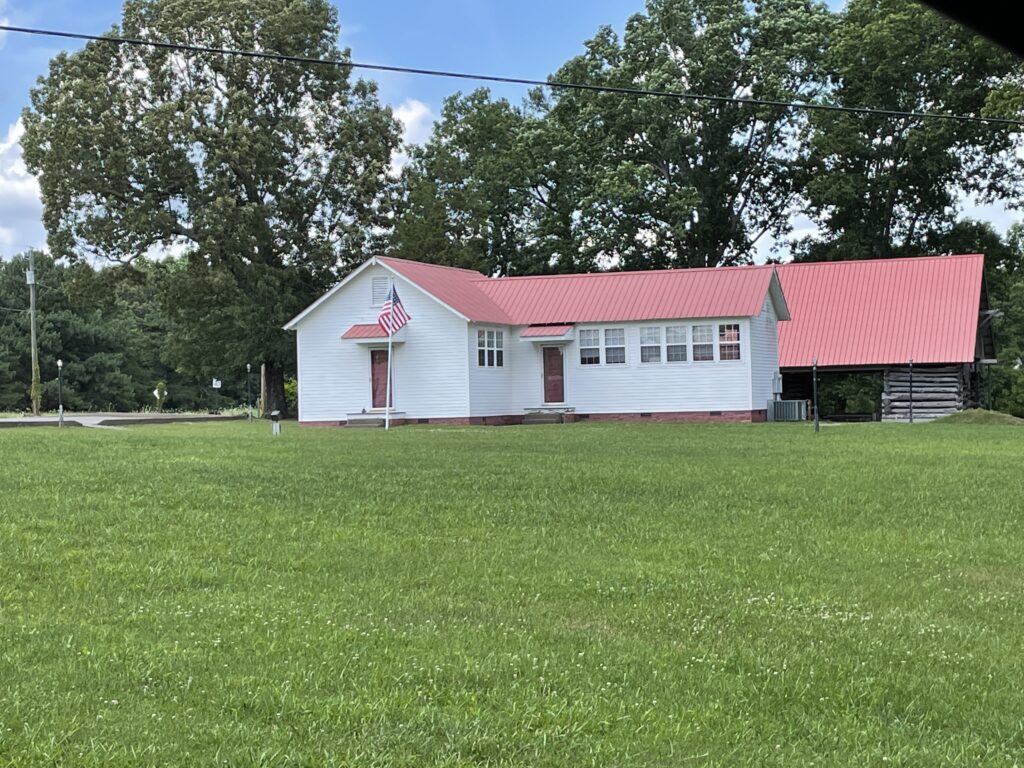 My grandmother talked about those places my whole life, but seeing them in person was special.
After our Williamson County graveyards and homesteads tour, we headed to Humphreys County, where we picked up my great Uncle Wesley. He is 86 years old and just as spry as he could be. We rode around with him while he pointed out places where they also lived when he was young.
The icing on the cake was going to the old farm I heard about my life but never seen before. My father and aunts, and uncles told countless stories about their time grandmother and granddaddy Lynns farm. Their grandmother would fix big country breakfasts for them, and they would play in the spring branch all day. In all, my grandparents owned 600 acres of gorgeous rolling hills. They sold it in the 1960s for only 17,000 dollars!
My Uncle Wesley told me that the only reason he did not buy the farm himself was that, at the time, he worked for Merriweather Lewis Electric Cooperative, and with his job, he HAD to live within 10 miles of town. The family farm was much farther out. Unfortunately, he didn't have the funds to buy the property and NOT live there, so it was sold to another family.
Thankfully, the family who purchased the farm never subdivided it and has it looking like a showplace!
(I will not show you the new owner's home for privacy reasons, but they tore down the old home and built a new one in the same place.)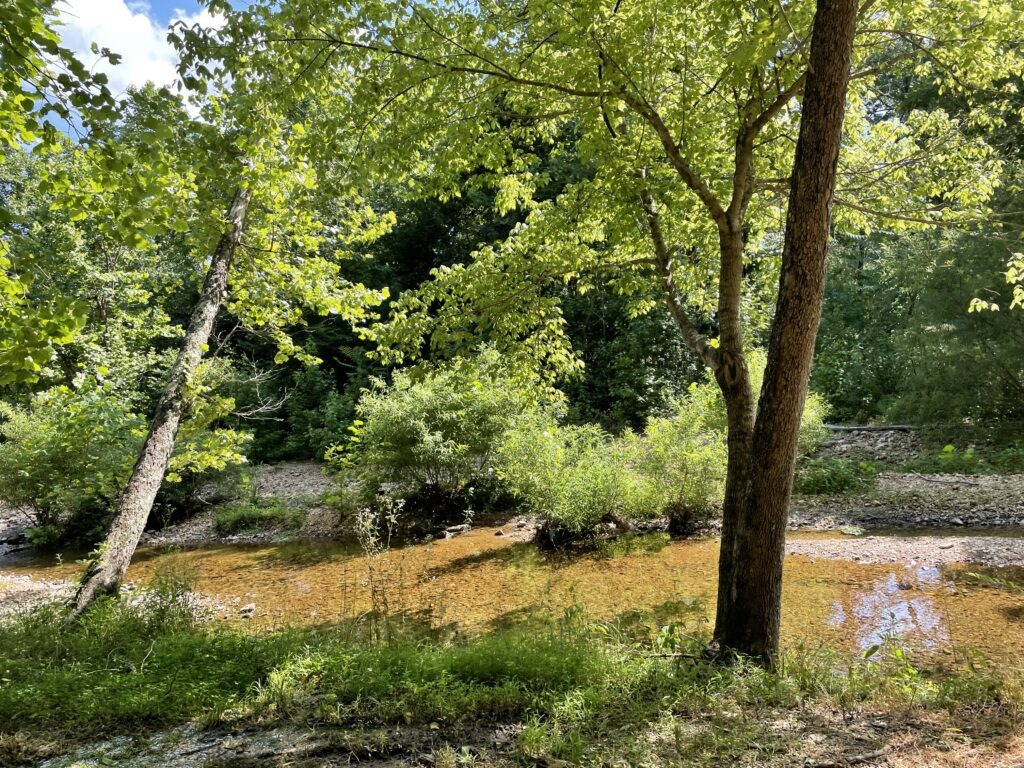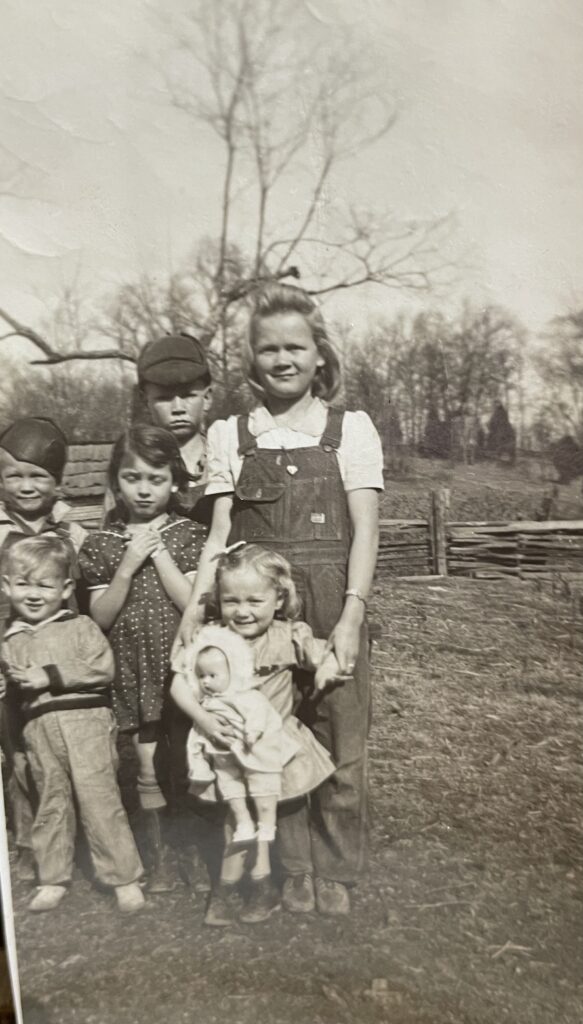 It was interesting as my daughter and I rode in the truck with my Cousin and great Uncle. I don't see them but once a year, if that but the family similarities are profound! My great Uncle had so many of the same mannerisms as my grandmother and phrases of speech, and at times I thought I was hearing my father talk instead of my Cousin Roger. Isn't it fun to note the family similarities?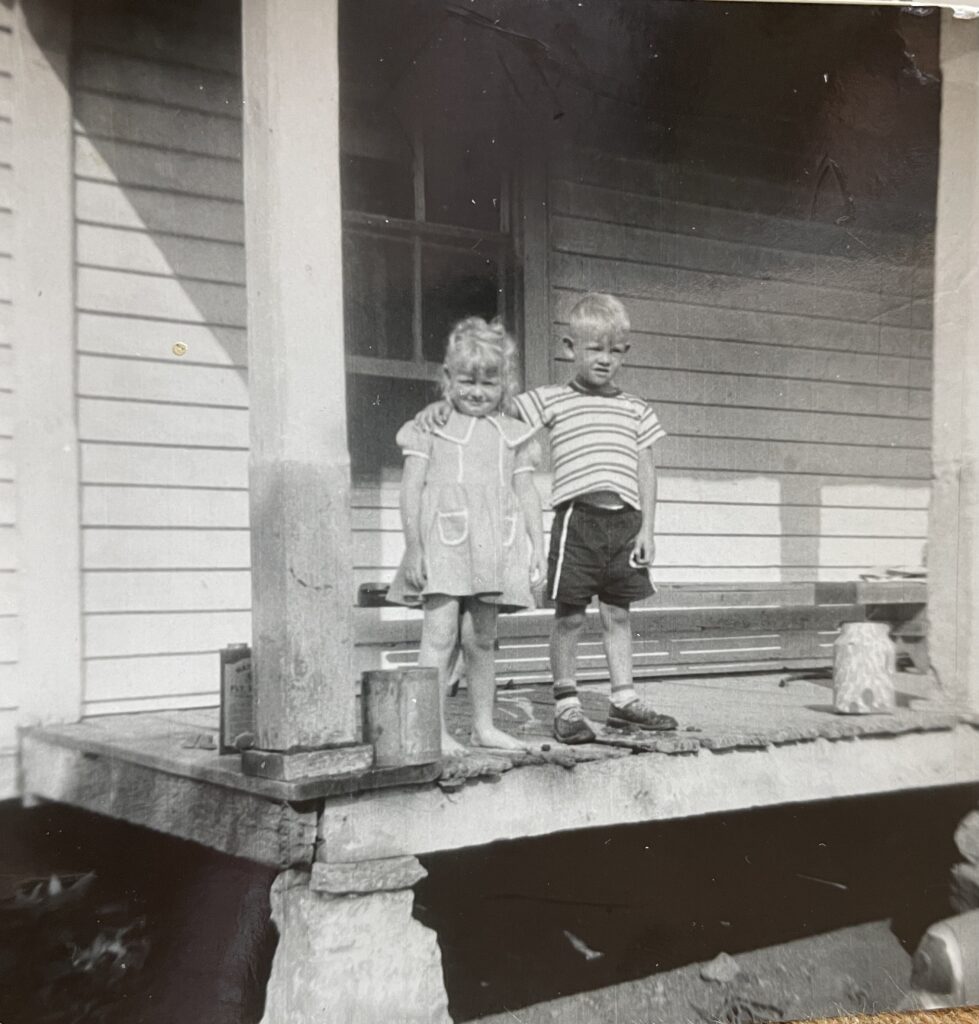 After we dropped off my Uncle, we headed back to Dickson, TN, to meet up with my Cousin Roger's wife, Kay for dinner. We love her, and she spoiled us with gifts and hugs.
Then it was back to the hotel.
We slept hard that night!
I wore this outfit to travel back home in.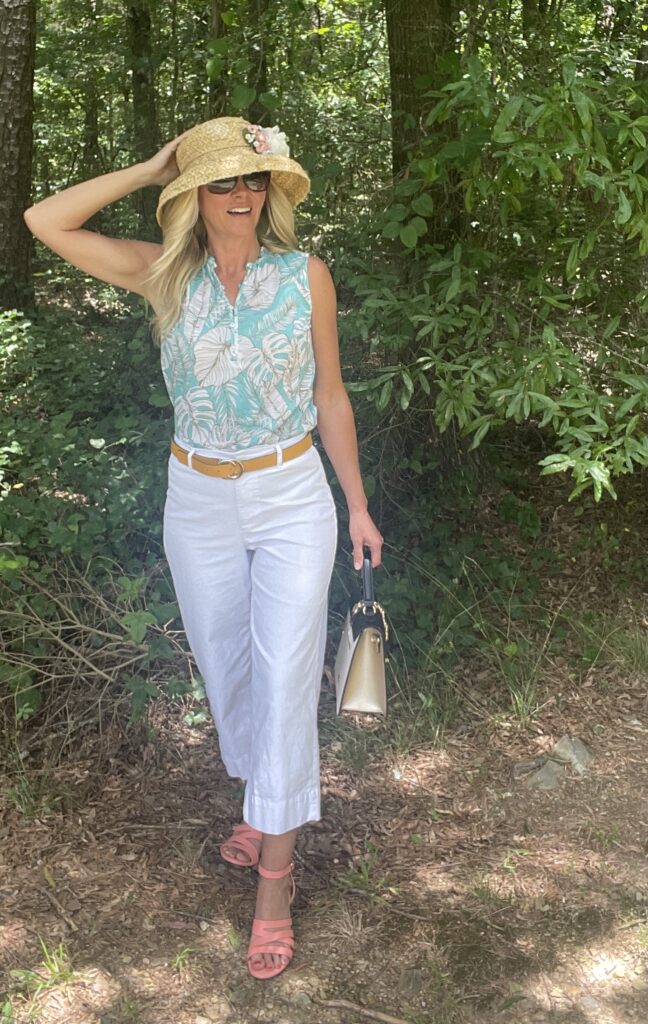 Sunday morning was our last day, and we awoke early and headed to Goodlettsville, Tennesse, where we had breakfast with my Aunt Kaye (that's my Mama's sister) and her family. I got to see my Cousin, Matthew (who I have not seen in nearly 20 years!) and had the nicest time! Being with my Aunt in her lovely home is a little like being with my precious Mama, so I relish the time I have with her!
After that, we drove to Gallatin to visit another cousin and her family. She lives off Highway 109, and you may be familiar with a couple of country music songs that reference that stretch of highway. Church on Cumberland Road & Goodbye Earl. I played both of them for my daughter. She especially liked the Dixie Chicks song.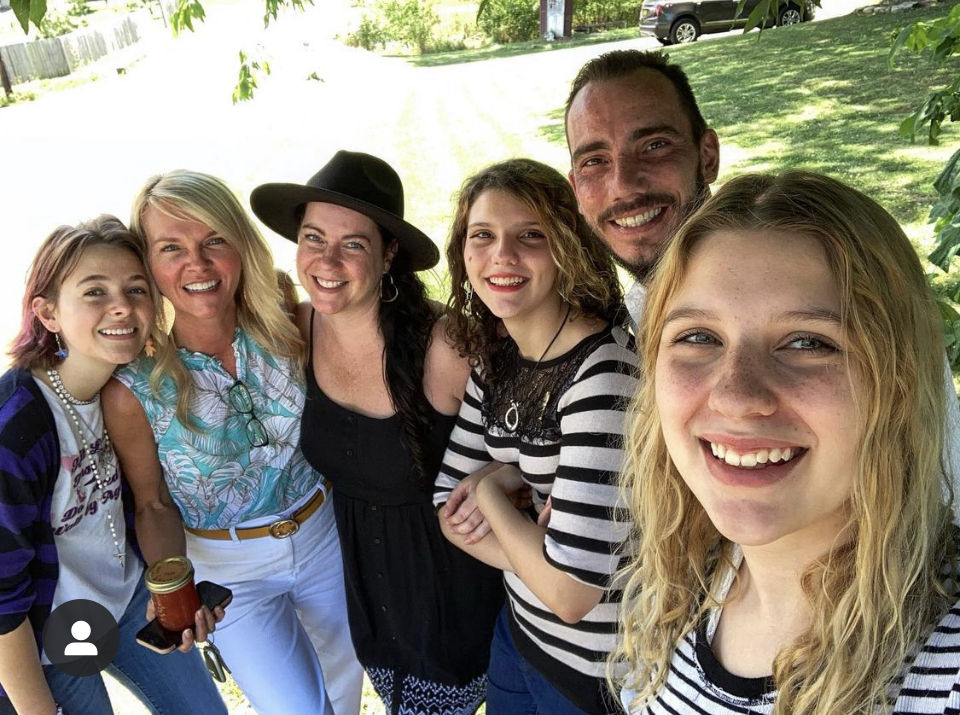 That visit was short because we had to head back home to NC that day, and I had one final stop yet to make.
Our last stop was to Sevierville, TN, to see my daddy and brother. I had not seen them for a whole year, and it did my heart good to see them again!
Lainey and I finally made it back home well after midnight. It was a short but oh-so-sweet trip, and I am happy that we went!
So tell me, do you like family history? Tell me about where your people are from in the comments; I would love to know!
Be sure to stop back by on Thursday because I will have a video on how to pack for a weekend getaway.
As always, thank you for stopping by!
See you Thursday.
Xoxo,
Lindy
Show me what you are wearing this week, ladies! You know I love to be inspired by your creativity!