I started making fruit jams at home many years ago because I wanted a way to preserve the abundance of fresh strawberries that we had. After I shared it with friends, they loved the taste of it and would request it every summer. After a while, I started selling it along with my other handmade goods out of my home and at the farmers market.
Most states have cottage food laws in which you can make low- risk packaged foods at home without a commercial kitchen.
These products can include-
Baked goods
Jams and jellies
Every state is different and I am linking a website in the description in which you can check out your state laws.
Although they don't require a commercial kitchen to manufacture and sell- some states do have requirements such as a kitchen inspection and a water test -especially if your only water source is a well. All of that can be found in the link that I am including.
I have sold my jam from home and the farmers market. You will do better selling your goods where you get more traffic- so the farmers market was a better place for me to get noticed. After you build a customer base, people will find you and seek you out, no matter where you are.
Manufacturing jam at home to sell requires proper processing so that it will not spoil. The method used to keep it fresh is water bath canning;
Canning is a method of food preservation where food is placed in a special jar with a sealable lid and is heated to a temperature that destroys microorganisms in the food.
When you sell your jam, most states require you to label it with the ingredients in descending order by weight. You also need to include a phone number or address where you can be contacted.
Since folks will be eating this home-prepared product, sanitation is paramount and you need to make sure you are using proper canning techniques so that you don't introduce any harmful bacteria when making your products.

The Ball blue book of canning is a great guide to water-bath canning. You can pick one up at your local Wal-mart or at Amazon.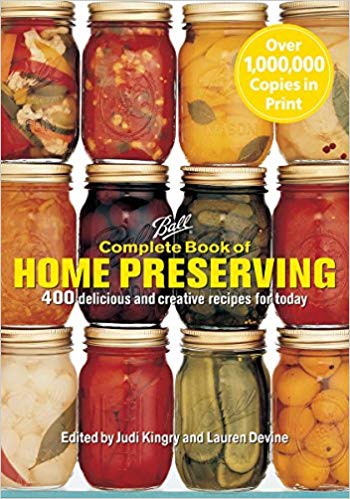 As far as supplies go- you don't need very many to get started;
Canning jars with new lids, fruit, sugar and pectin and something to label your jars with and a water-bath canner. You can buy water-bath canning kits that contain a variety of tools that make the job easier.
If you sell at multiple farmers' markets- per week in your area or have your products in stores or gift shops- you can do well.
Finally, I wanted to add one last thought- this was a wonderful business experience for our children.
They started going to the Farmers Market with me when they were young and they have always helped me label and package my products. They've helped me set up tents and tables, talk to customers, make change and interact with people. So, while the extra money was nice- the hands-on education that my children received was worth so much more.
I hope this was helpful to you.
If you have any questions, feel free to leave them in the comment section below.
Thank you for watching!
xoxo,
Lindy
Cottage Food Laws State by State- https://www.pickyourown.org/CottageFoodLawsByState.htm