Yesterday was the first day of fall, Yay! Do you have any plans to go apple picking or attend a fall festival?
Isn't it fully how popular the season has become? It is almost like the entire season is a holiday itself! There are so many beautiful home decor stores filled to the brim with Autumn designs and yesterday, I even saw Great Pumpkin Charlie Brown sheets!
I really wanted them but my husband said it would feel weird to sleep on top of Charlie Bown, Linus & Lucy.
Here is the link if you want to get some for yourself. (I am not affiliated with the Vermont Country Store) https://www.vermontcountrystore.com/peanuts-great-pumpkin-portuguese-cotton-percale-sheet-set/product/75887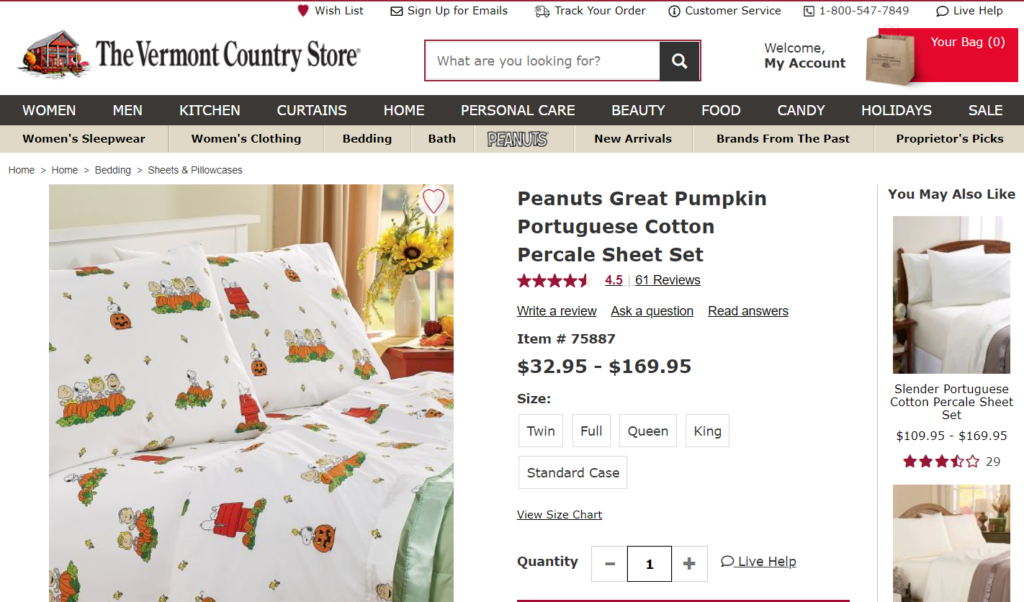 When fall comes around, I find myself thinking back to our early homeschooling years and to my own schooling.
Images of cool Autumn mornings that melt into warm afternoons, and sitting up high in a tree come to mind as I ponder on this beautiful season.
One of my favorite pastimes was reading books while sitting in a tree in our front yard, and while I don't think my children read in trees, they did love to read and be read to.
Below is a list of some of our favorite books for the season.
Have you read any of them?
Let me know in the comments.
The Witch of Blackbird Pond– One of my favorite books of all time. Even as an adult, I adore it!
"In this Newbery Medal-winning novel, a girl faces prejudice and accusations of witchcraft in seventeenth-century Connecticut. Sixteen-year-old Kit Tyler is marked by suspicion and disapproval from the moment she arrives on the unfamiliar shores of colonial Connecticut in 1687. Alone and desperate, she has been forced to leave her beloved home on the island of Barbados and join a family she has never met. Torn between her quest for belonging and her desire to be true to herself, Kit struggles to survive in a hostile place. Just when it seems she must give up, she finds a kindred spirit. But Kit's friendship with Hannah Tupper, believed by the colonists to be a witch, proves more taboo than she could have imagined and ultimately forces Kit to choose between her heart and her duty." -Amazon
The Legend of Sleepy Hollow by Washington Irving (please make certain it is not the abridged version)
Pure Poetry!
"IN the bosom of one of those spacious coves which indent the eastern shore of the Hudson, at that broad expansion of the river denominated by the ancient Dutch navigators the Tappan Zee, and where they always prudently shortened sail and implored the protection of St. Nicholas when they crossed, there lies a small market town or rural port, which by some is called Greensburgh, but which is more generally and properly known by the name of Tarry Town. This name was given, we are told, in former days, by the good housewives of the adjacent country, from the inveterate propensity of their husbands to linger about the village tavern on market days. Be that as it may, I do not vouch for the fact, but merely advert to it, for the sake of being precise and authentic. Not far from this village, perhaps about two miles, there is a little valley or rather lap of land among high hills, which is one of the quietest places in the whole world. A small brook glides through it, with just murmur enough to lull one to repose; and the occasional whistle of a quail or tapping of a woodpecker is almost the only sound that ever breaks in upon the uniform tranquillity." Excerpt from the book.
Pumpkin Moonshine by Tasha Tudor– Beautifully illustrated and one of my favorites for little ones.
My brother and I loved to receive a small publication called the Weekly Reader when we were in school. (a two-page newsletter printed on newspaper pages and distributed to grade school children.) On the back was an area where you could order new books from the Weekly Reader Club. We were lucky that our parents understood the importance of reading, so even though we didn't have a lot of material things, they made sure that we received good books. I still have almost all of those little treasured stories that we ordered as children and read to my own kids.
The two below were Weekly Reader books and I was so happy to see that they are still in print!
How Spider Saved Halloween by Robert Krauss– "As Halloween draws near, poor Spider cannot find a costume, but Ladybug and Fly help him remedy the situation, and save the day." -Amazon
The Pumpkin Smasher by Anita Bernarde– "When all the pumpkins are mysteriously smashed on three consecutive Halloweens, the townspeople of Cranbury almost decide to cancel the holiday" – Amazon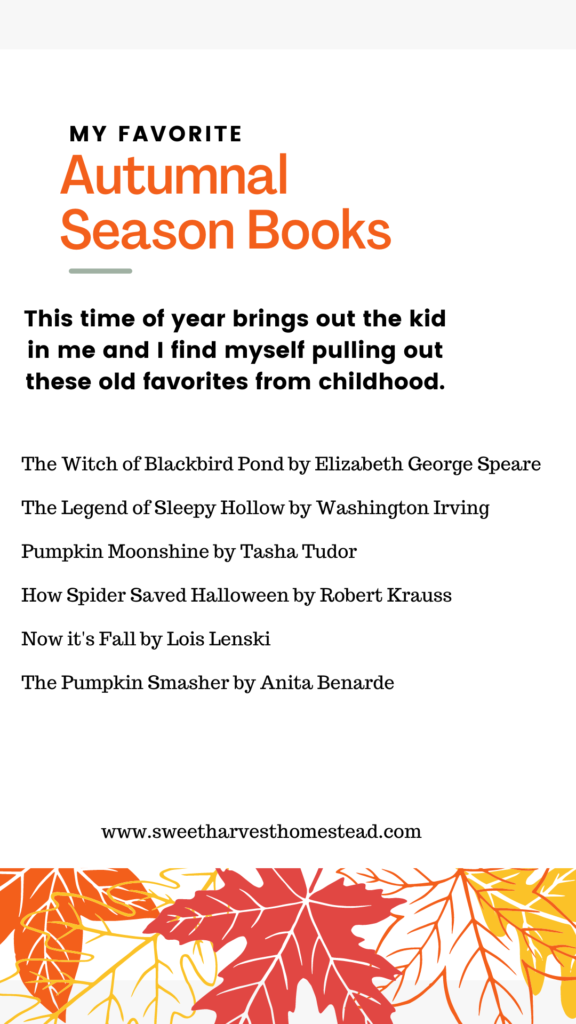 I have pulled some of my old videos off of a Vimeo site that I put up years ago. I have uploaded them to YouTube because even though they are older, they are still useful!
In today's video, I show you how to make a delicious Indian Clarified Butter, otherwise known as Ghee.
Enjoy and as always, thank you for stopping by.
xoxo,
Lindy