Follow my blog with Bloglovin
This green dress is one of my favorites and I love how versatile it is.
If I put on pretty earrings, heels and fix my hair- it looks great for a night out with my husband.
But paired with a cute denim jacket, sneakers and hair pulled up, I have a completely different look that is just right for running errands.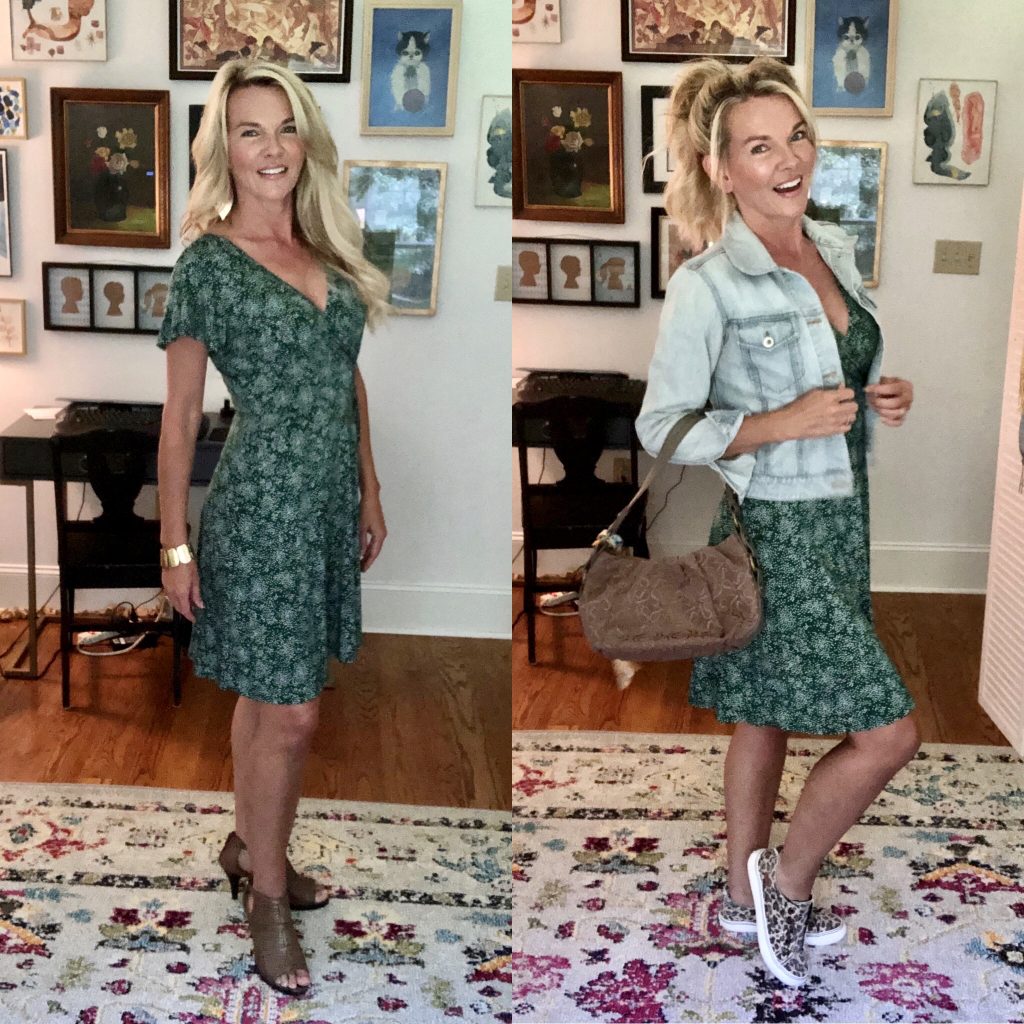 I promised myself not to buy any new clothes this year, so I have to be creative and repurpose my clothing for different occasions. These are just two of the looks I came up with.

When it was colder, I also wore leggings and a cream-colored turtle neck. (should have made a picture, but I didn't).
What about you? Do you like the creativity that a minimalist wardrobe forces on you? Or do you prefer to have a closet full of all of the clothes?
Let me know in the comments.
As always, thank you for stopping by!
xoxo,
Lindy