Sometimes we all need a little refresh, a little up-do, a little lightness to make us feel better.
Sometimes we need to add a touch of pink! (and let me say, for purely selfish reasons…this new color makes a much nicer-looking photo backdrop.)
Check out my IG feed at the bottom of the page for comparison.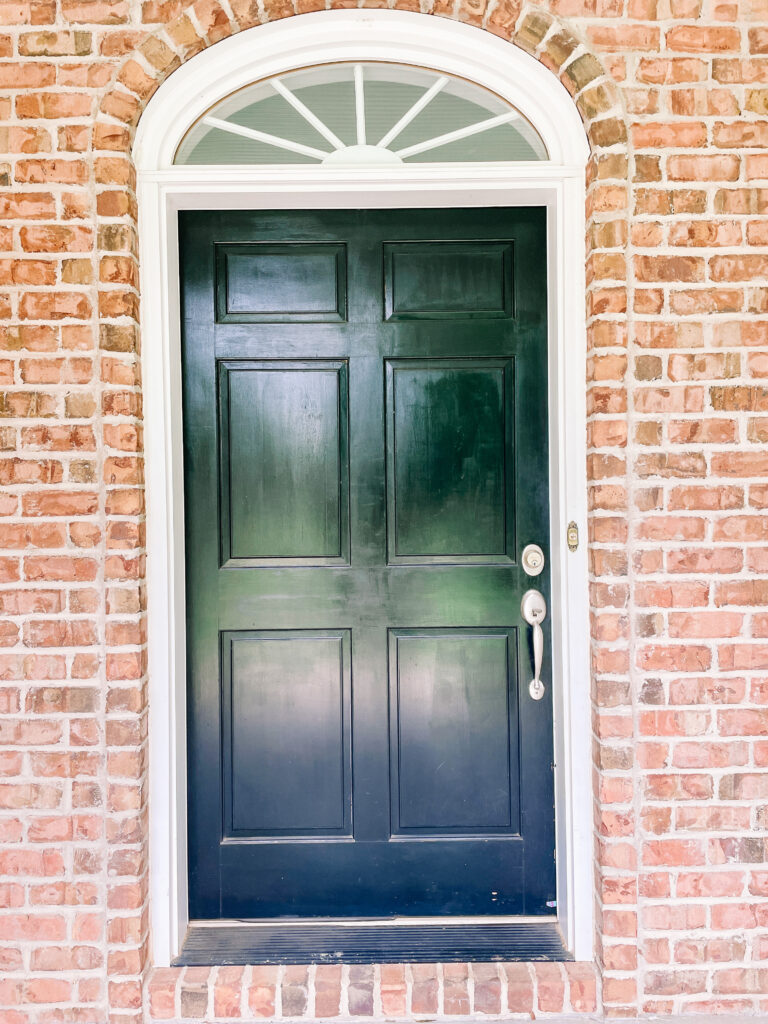 As you can see in the photo above, our front door was a nice glossy black. For 14 years, our door has been this color and last week, I decided I wanted a little change.
I visited our local Ace Hardware store and purchased everything I needed. I love that place It has just about everything that the big box stores have, with two huge differences; The quality of products and of the customer service!
They can't be beat!
Plus you always see several people you know while your are there. I love small towns!
I was looking for a "pinkish" hue and as soon as I saw the paint chip, I did not need to look any further. It was almost like it was calling my name because it was the first one I picked up. That is very unusual because it normally takes me two or three sample cans to find the right color. Not this time! The color I chose was Cabbage Rose by Magnolia Home.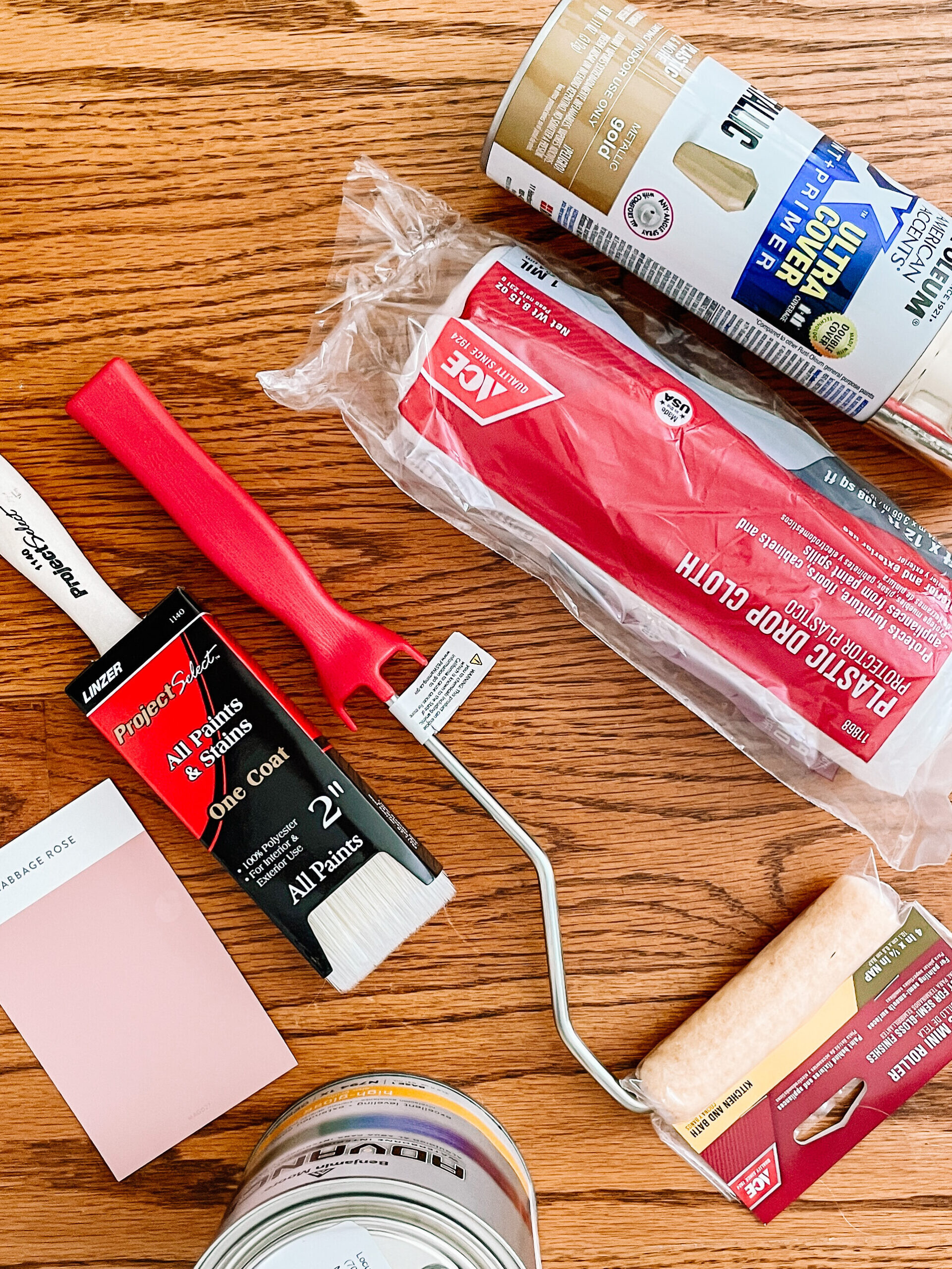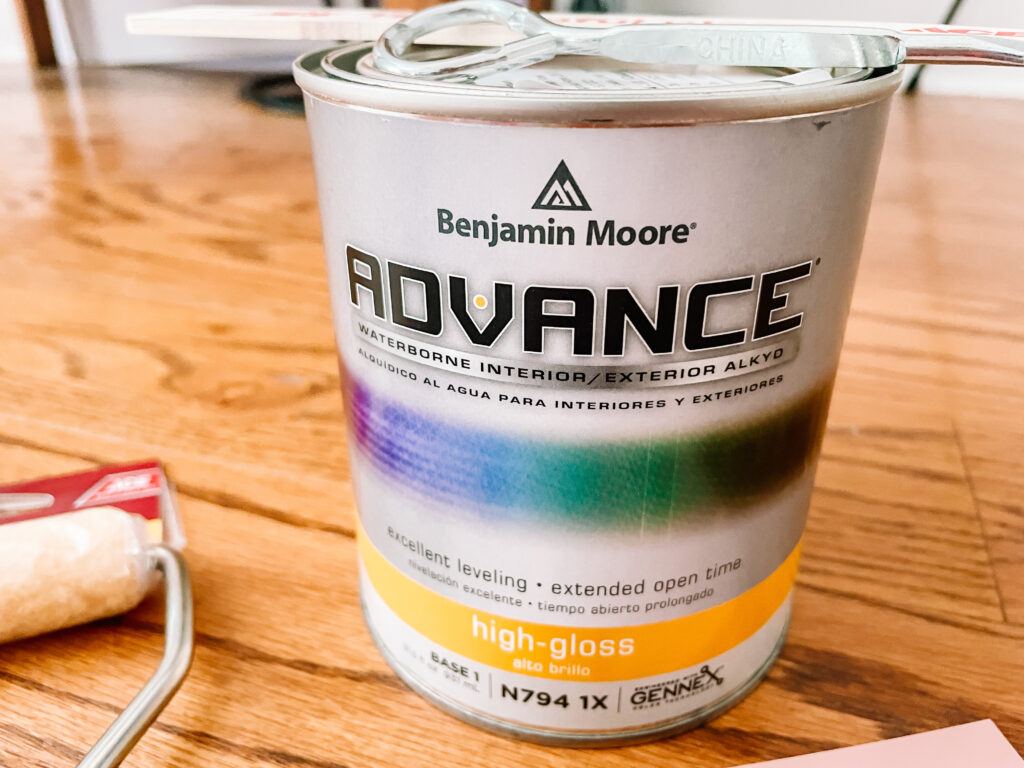 I wanted a High Gloss paint and the experts at Ace recommended that I buy this Exterior Benjamin Moore Paint.
It has a lovely sheen and it dried much faster than most glossy paints dry.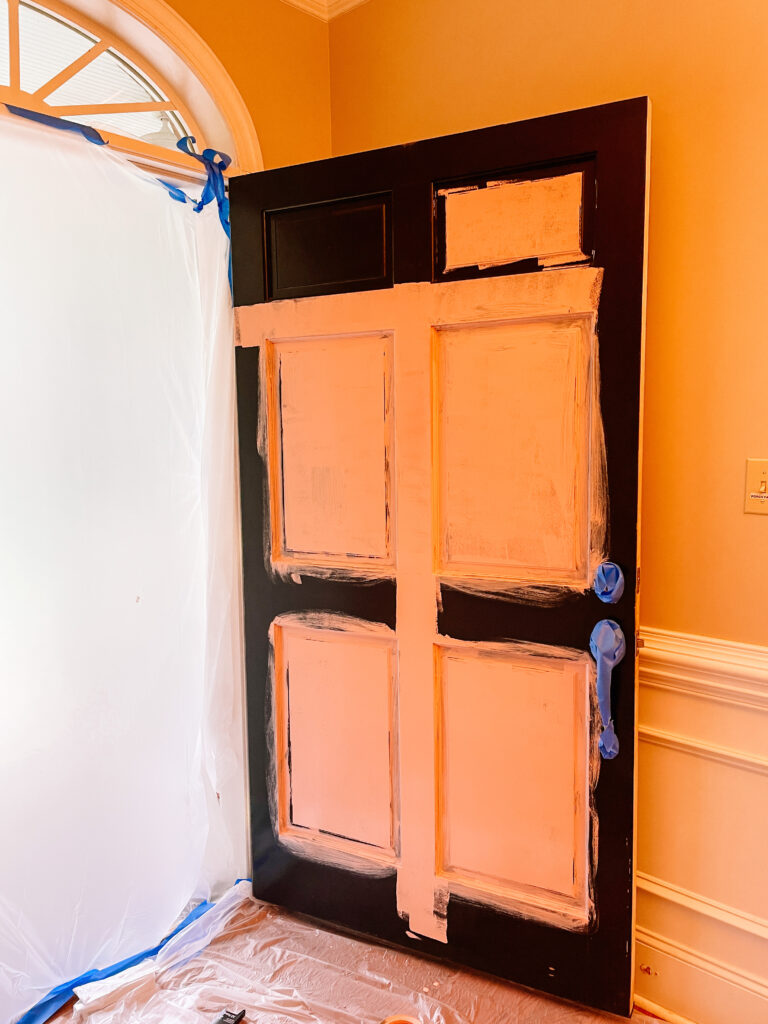 I started by taping all of the hardware and putting plastic up in the door hole so that the bugs wouldn't fly in. FYI, it did not work. I killed 5 flies in the house that evening! Yuck.
Now, I realize that I "should" have taken the door off, but that sucker is HEAVY and I was alone, so the door stayed in place.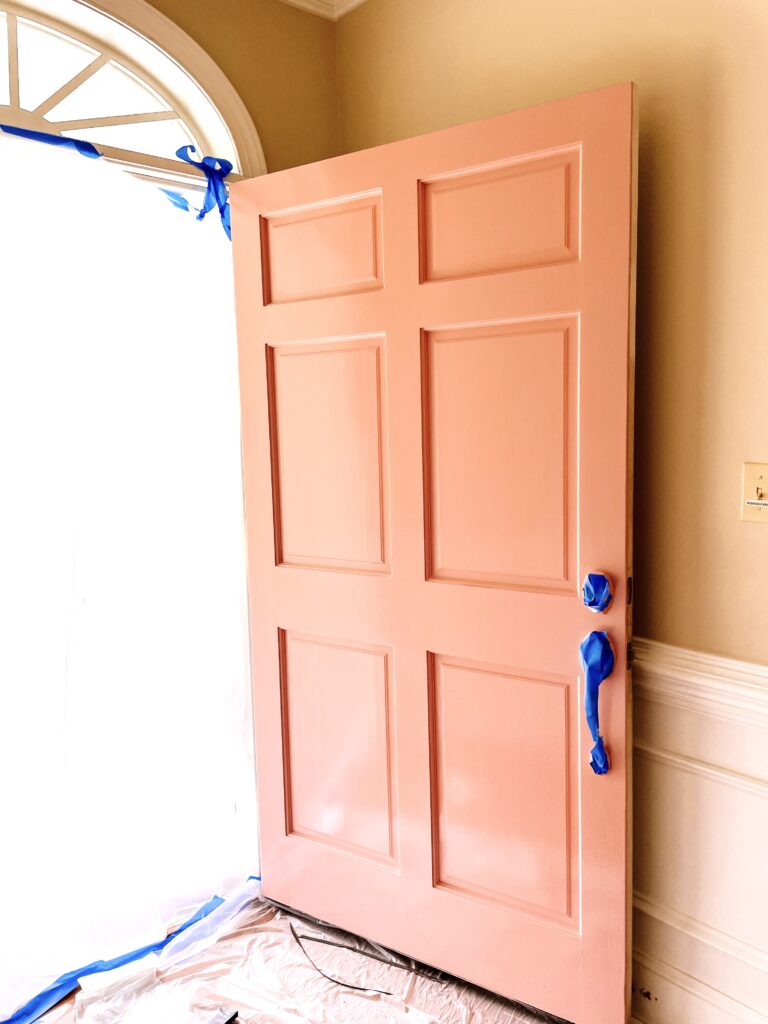 It took me about 4 hours and two coats of paint to complete the job.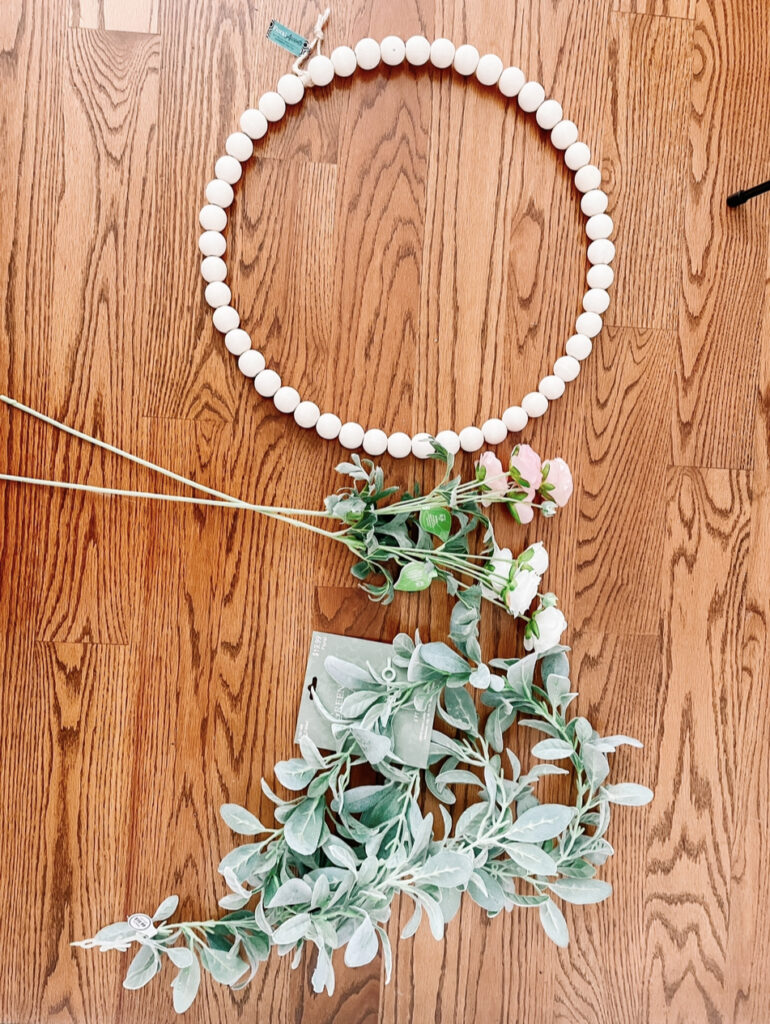 A newly painted door is like a woman wearing a new lipstick shade; she just needs a few accessories to make her look come together.
I looked at ready made wreaths at several stores but none of them were what I wanted. They were either too popular or too bland. I had a vision of the perfect wreath, but could not find it- so, I did what every glue gun totin Southern Lady does, I made it myself.
At Hobby Lobby, I found a wreath made with little white balls that sort of (not really) reminded me of an Abacus.
Abacus; ancient Chinese Calculator.
I wanted to use Eucalyptus and I found the perfect amount of it to wrap around my wreath. Lastly, I love Ranunculus flowers and I found some pink and white ones.
Assembling the wreath was easy; I just wound the Eucalyptus vine around the ball wreath and secured it with some wire, then I pulled the flower heads off the stems and glued them to the wreath. Easy as pie-until some of that hot glue got on my finger. Ouch!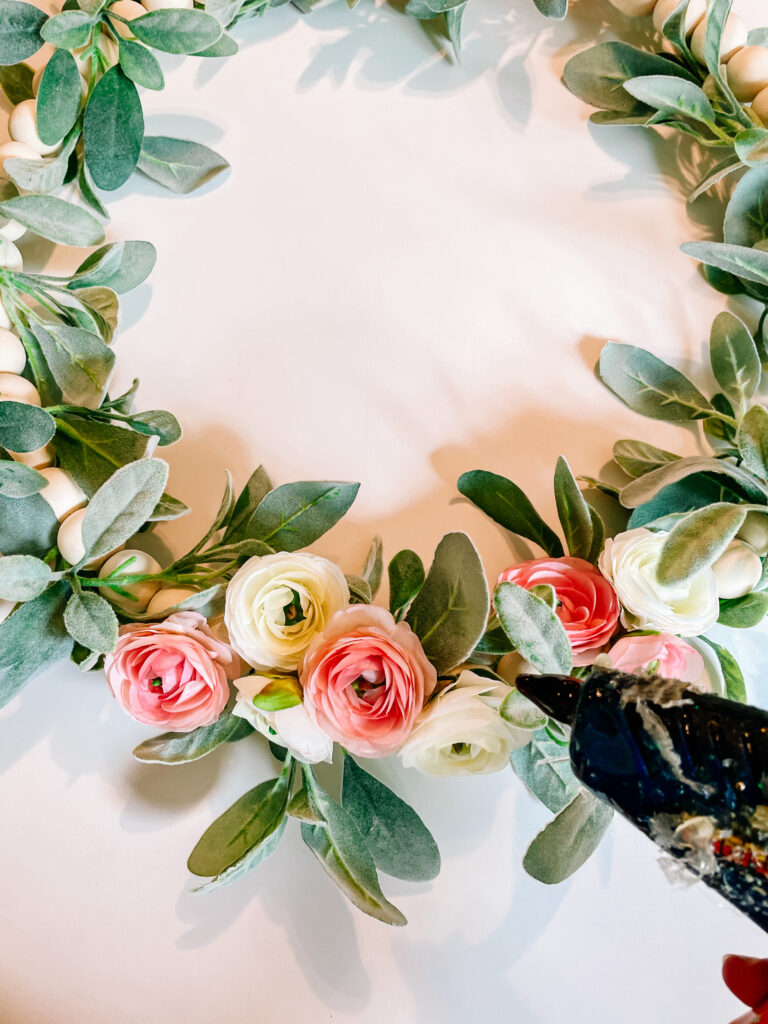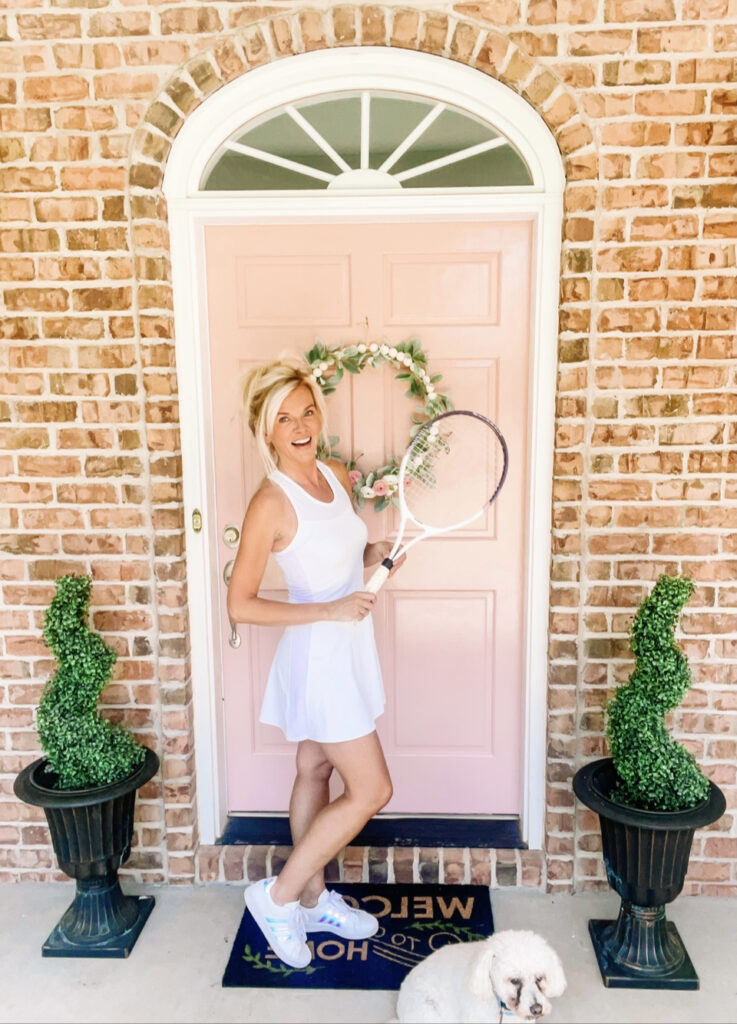 I even had time to run to PLCC to play doubles with some friends. Isn't this Tennis Dress Great? Believe it or not, it is from Stitch Fix! It's a Serena Williams dress and I have a code for you to use if you would like to try Stitch Fix. HERE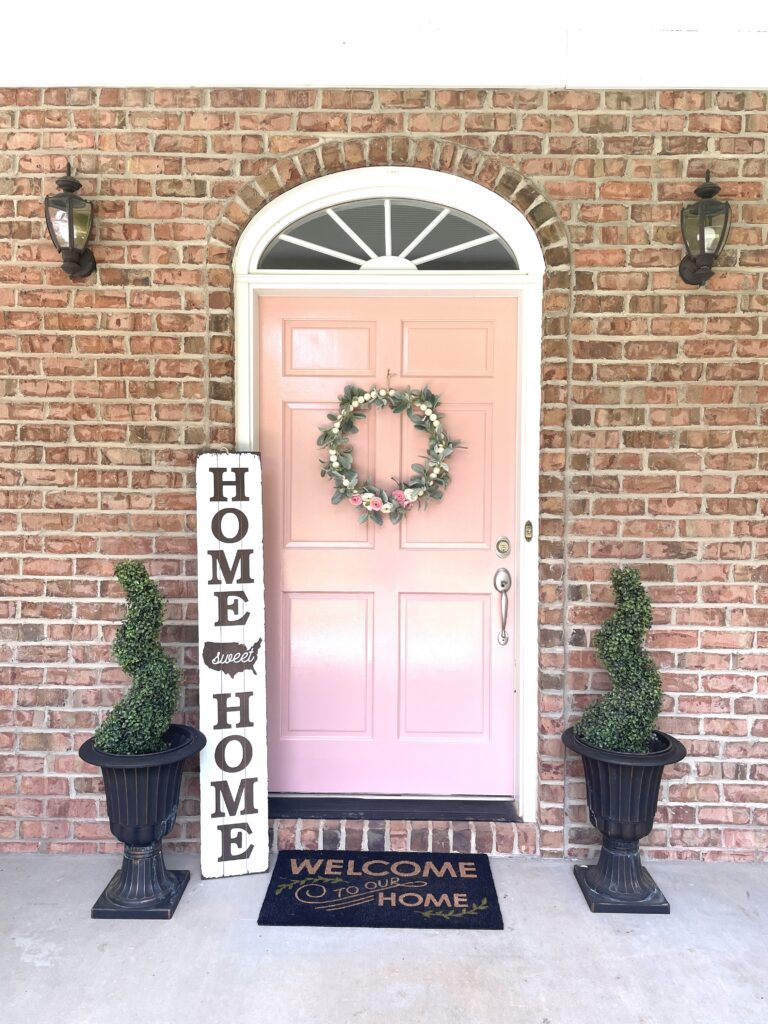 And here's the finished product! I am very happy with the results. I got a new rug at Lowe's and a new reversible sign at Hobby Lobby too.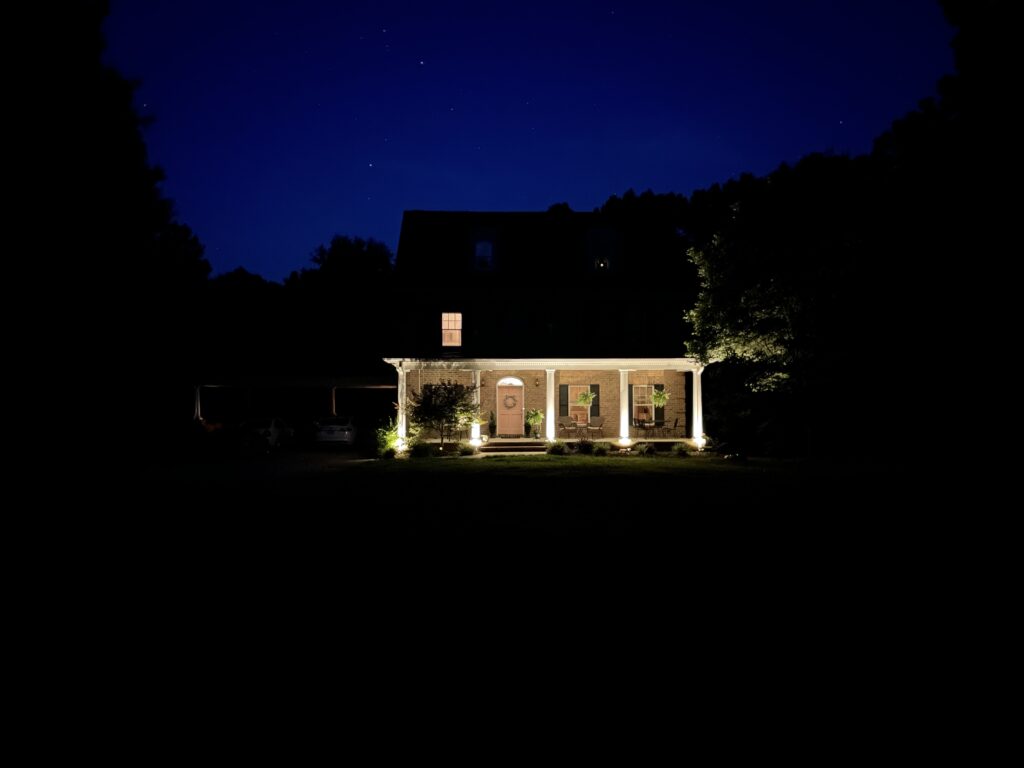 While I was out shopping for items to refresh the house, I found THESE new spotlights from Wal-Mart. They make such a difference in how a house looks. I've always wanted some but that old sweetheart of mine wasn't too keen on wiring them up, so we never got them- Until now! Thank the Lord for Solar Lights!
No wiring needed. I just bought 5 and poked those babies in the ground. Each night at dusk they come on and the house shines like the General Jackson Showboat rollin down the Tennessee River.
Does it get any more Southern than that?
As always, thank you for stopping by and I'll see you soon!
xoxo,
Lindy