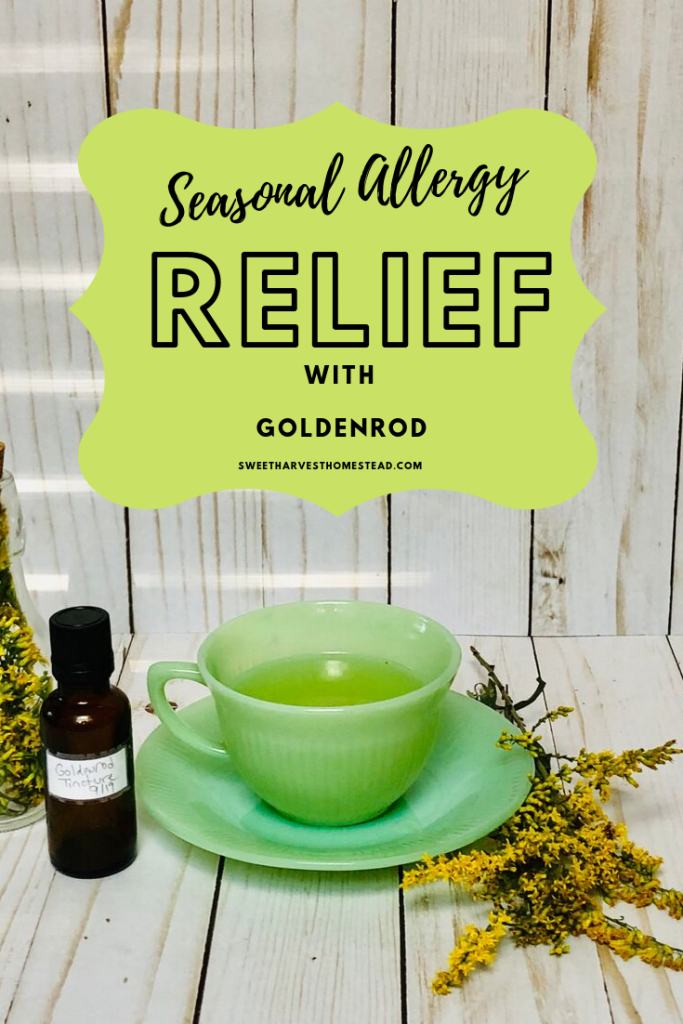 It happens to me, does it happen to you too? The watery eyes, the sneezing, and coughing that start around the time goldenrod begins to bloom?
Well, contrary to popular belief- goldenrod is not the reason for your seasonal allergies. The culprit is most likely ragweed.
Goldenrod is a decongestant and effective in alleviating upper respiratory congestion stemming from allergies. It is a great herb for drying the sinuses. Goldenrod can also be helpful with urinary tract infections and as a digestive remedy.
Today I am going to show you a quick video that may just help alleviate those seasonal allergy symptoms and you only need three ingredients;
Goldenrod, Vodka & a Canning Jar with a lid.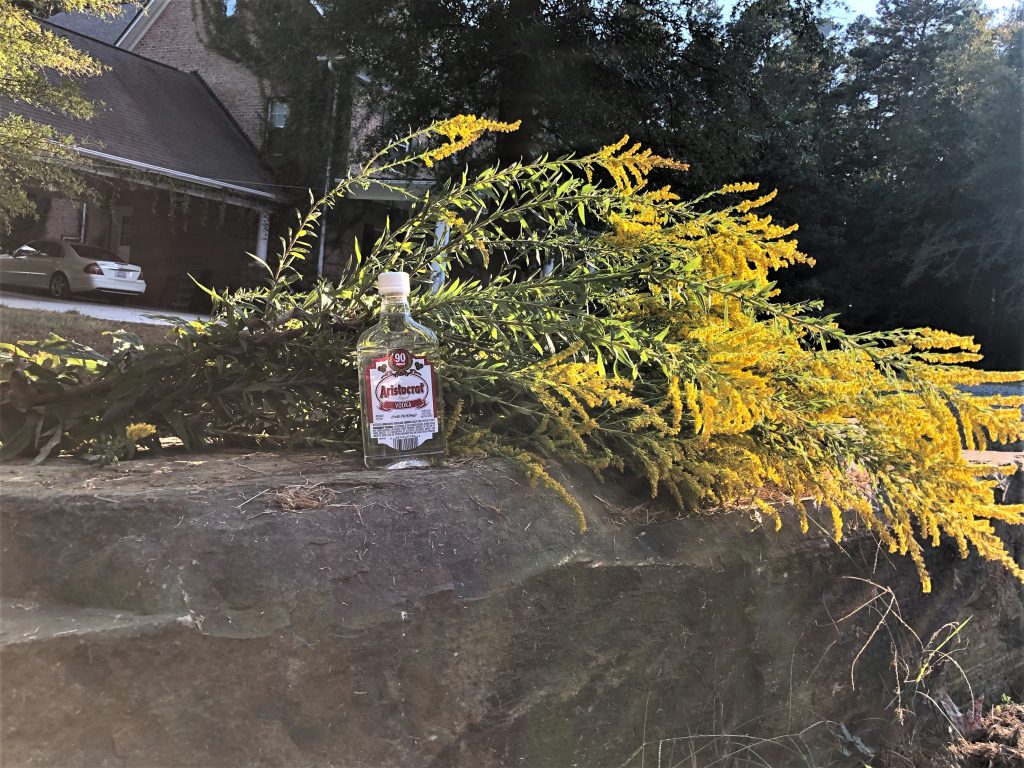 Be sure to correctly identify the goldenrod before using. My favorite book is Peterson's Field Guide, but you can also find good identifying photos online.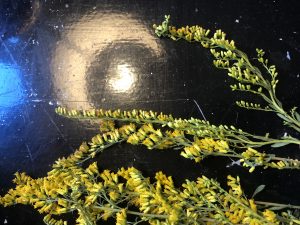 Take the flowers and green leaves off the stem of the goldenrod and put into a jar. You want to make sure you have enough vodka on hand to cover all of the herbs, so fill the jar accordingly.
Say you only have 1/2 cup of vodka. Only fill the jar 1/4 of the way full with goldenrod. Does that make sense?
After you have made your mixture, set the closed jar in a dark cabinet for two weeks. After two weeks, strain off the liquid. It will be deep, dark green and will smell strong, but good.
Pour liquid into a smaller container and cap it. If you use a dropper bottle, it will be a little easier to dose.
I take 15 drops of tincture in about 1/4 cup of water 3 times per day or drink 1 cup of tea 3 times a day. The symptoms are usually gone in about 2 days. Cutting out dairy and sugar from my diet also helps tremendously.
Watch the video below to see how to make it.
*Please note: I am not a health professional and although these herbal remedies have been used for many years without harm, you are responsible for consulting a medical professional before trying any new herb or remedy mentioned on this site.