When my children were young, I discovered the gentle world of Waldorf Schooling. Theirs is a nature-based, hands-on approach to education and I fell in love with many aspects of it.
One of my favorite Waldorf ideas was the Nature Table; a nature table is a place in the home where you can follow the natural cycle of the year where changes in the natural world are given a place of expression indoors.  It can consist of natural material displaying the current season.  Items from outdoors such as rocks, flowers, berries, and sand adorned our nature tables, and more often than not, I found a live toad or lizard on ours, placed by a little hand. 😉
After finding a German book about Nature Tables and Flower Child Dollmaking, our nature tables took on a whole new level with tiny dolls and scenes mixed in with natural elements.
This year, after all of the Christmas decorations were taken down, the house seemed a little bare, so I brought out some of the carefully stored away nature table treasures that I made for my children long ago.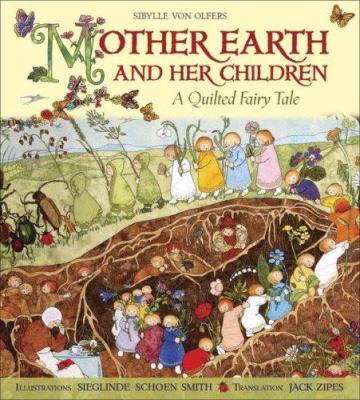 This nature table display is based on the book "Mother Nature and Her Children" by Sibylle von Olfers. The book tells the story of how Mother Nature keeps her root children (flowers) with her in their cozy underground home during the winter. Once springtime comes, and the earth warms up, the sleeping root children slowly emerge above ground, showing off their new clothes. It is a beautiful book and when I read it, it seems to transport me back to a place that I knew (but thought I lost) when I was a kid.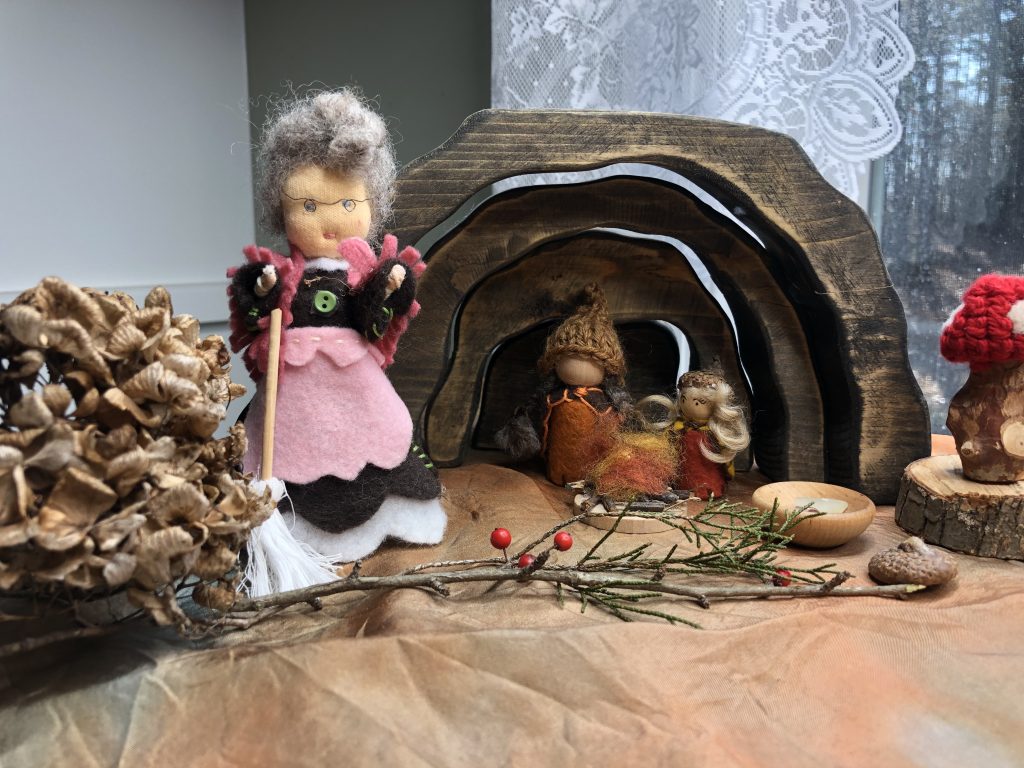 If you have little ones in your life, I encourage you to go outside with them on a nature walk and gather up pinecones, nuts, or seeds and display them on a table in your home. They will enjoy having a part in gathering the items and having a tie to the natural world, especially on cold winter days when they have to stay indoors.