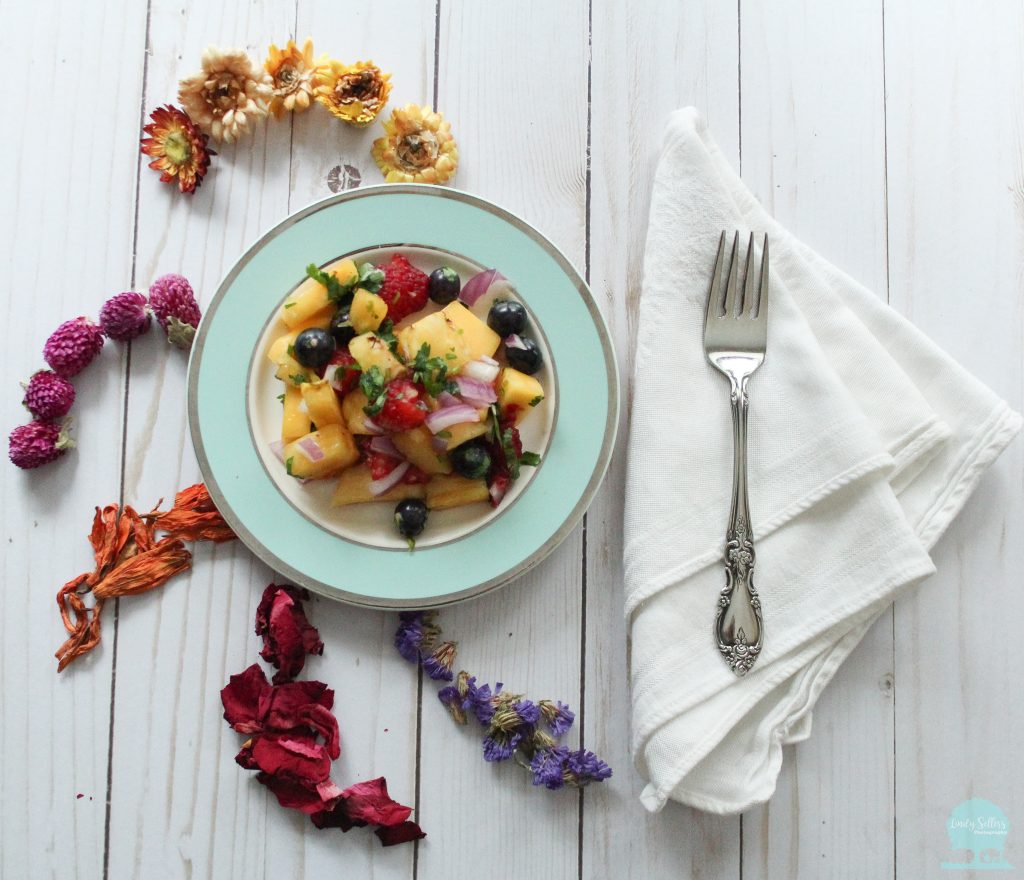 Hello friends,
I just love a good fruit salad, don't you? Especially if its got a kick to it!
This recipe is a little different than most fruit based salads because it contains some savory ingredients.

If I make this up and keep it in the refrigerator, I find it is much easier to eat well and stay healthy.
Let me know if you make it.
xoxo,
Lindy
2 Ripe Mangos cubed
1 Fresh Pineapple cubed
1 Cup Raspberries
1 Cup Blueberries
1 Medium Red Onion chopped fine
2 TBS Fresh Ginger chopped fine
1 Bunch of Cilantro (about 1/2 cup chopped)
1/2 Cup Fresh Mint
Mix together the above ingredients and keep in the refrigerator for a quick and healthy bite to eat.