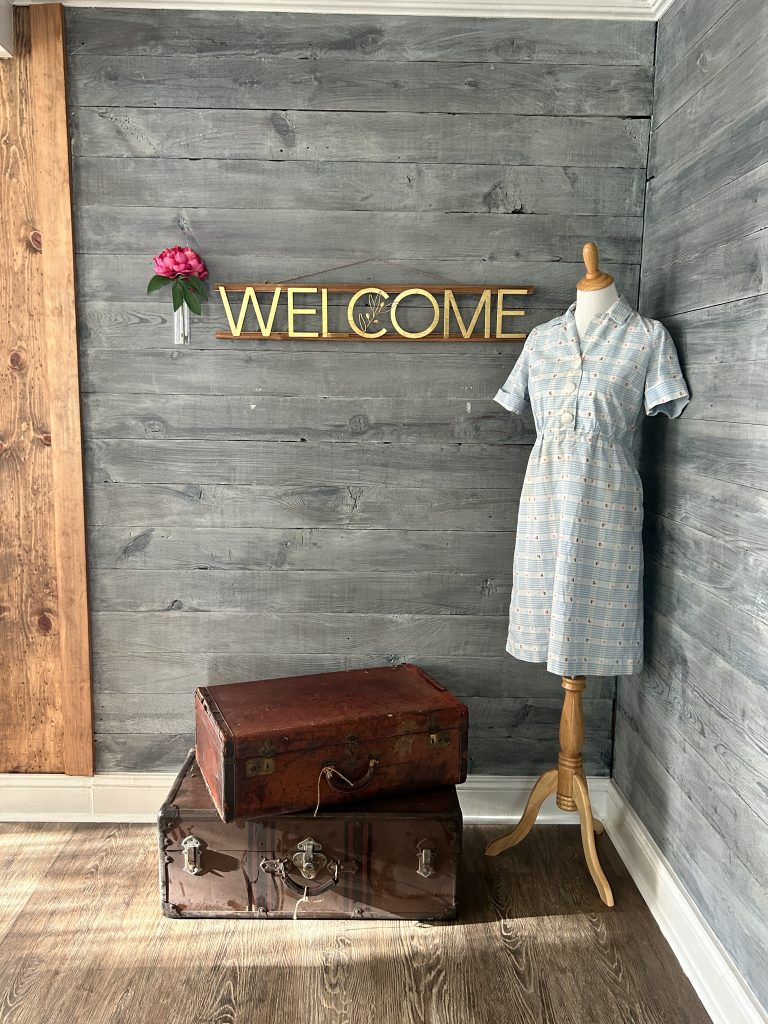 Everyone loves a good story (especially a mystery) and I want to share one with you.
This is the story of a young woman named Mayell Sunshine.
Mayell allegedly lived in our farmhouse from 1937-1939. She was only 20 years old and quite the Renaissance woman.
In the attic of the house were several old suitcases that held items belonging to Mayell.
Dresses, gloves, recipes, artwork, a diary and other trinkets. From her writings, we found out that she planted the rose bush and crepe myrtle bush in front of the farmhouse, and that she was in love with a boy from Tennessee.
Many of those items are on display in the home.
Even though she only lived there a short while, her essence lives on and I dedicate the house to her memory.
Over the next few weeks, I will share some of her writings and recipes with you.