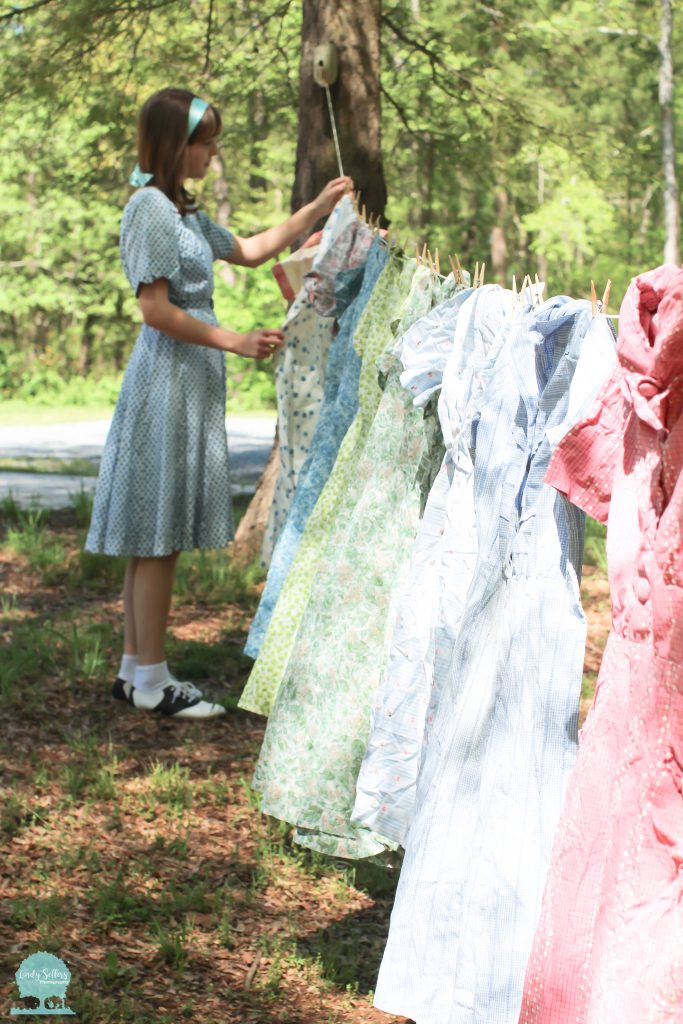 Vintage fashion and styles have always held a fascination for me. Looking through old catalogs and magazines and seeing the beautiful clothing that women wore years ago is one of my favorite rainy day pastimes and I love sewing and recreating those fashions for myself.
Many of my friends know my love for retro dresses and I have been gifted a fun collection of mid-century dress patterns and a few garments. Last year, I received a beautiful offering from my friend Kim Linker; a bag full of handmade vintage dresses!
My daughter Lainey and I went through all of them and carefully washed and ironed each one. I don't know if it's natural curiosity or the steady reading of Trixie Beldon mysteries as a kid that made me a mystery solver. Whatever it was, I am glad because careful observation can lead to sweet little clues.
While washing and ironing this particular dress, I noticed the careful attention to detail the seamstress applied. She used delicate hand stitching on the hem.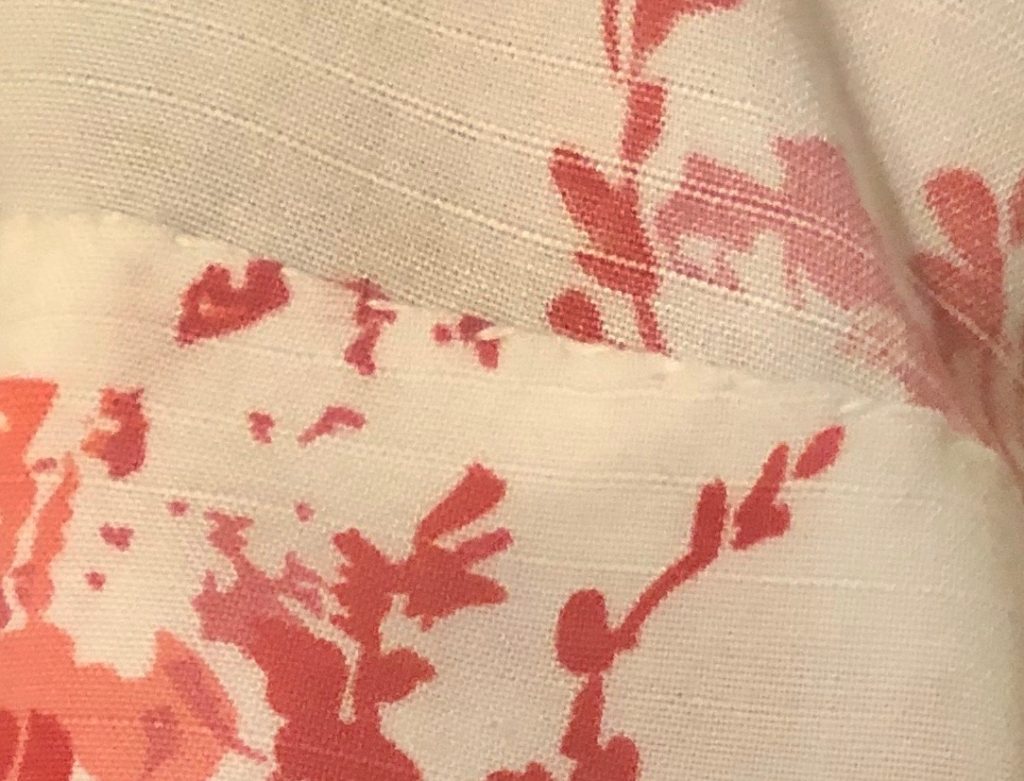 The sleeves were cut out in a scalloped pattern.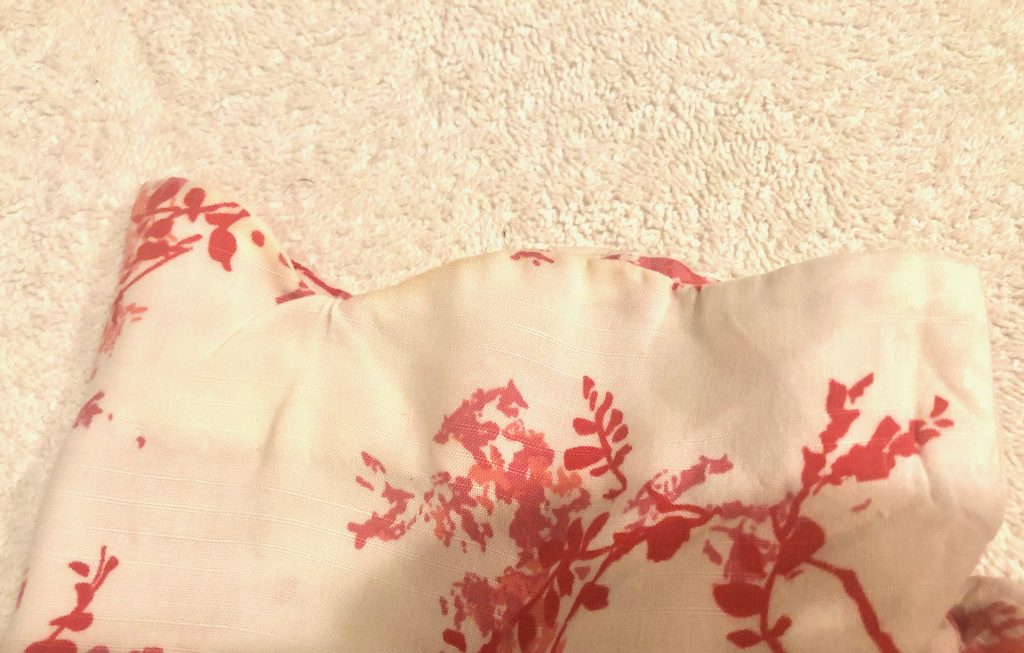 Pockets on each side and a loop for the belt (which was missing)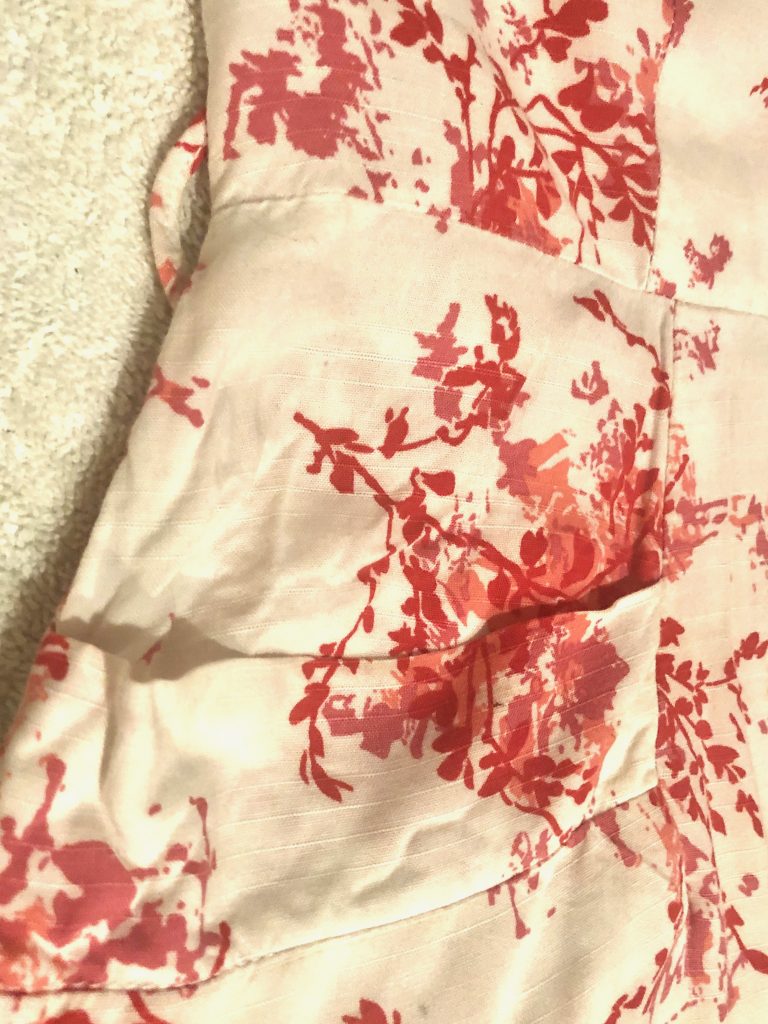 The kick pleat in the back and the challis fabric makes me think it was a more than just a house dress.
She even took the time to sew in dress shields in the armscye to keep them from being stained by sweat.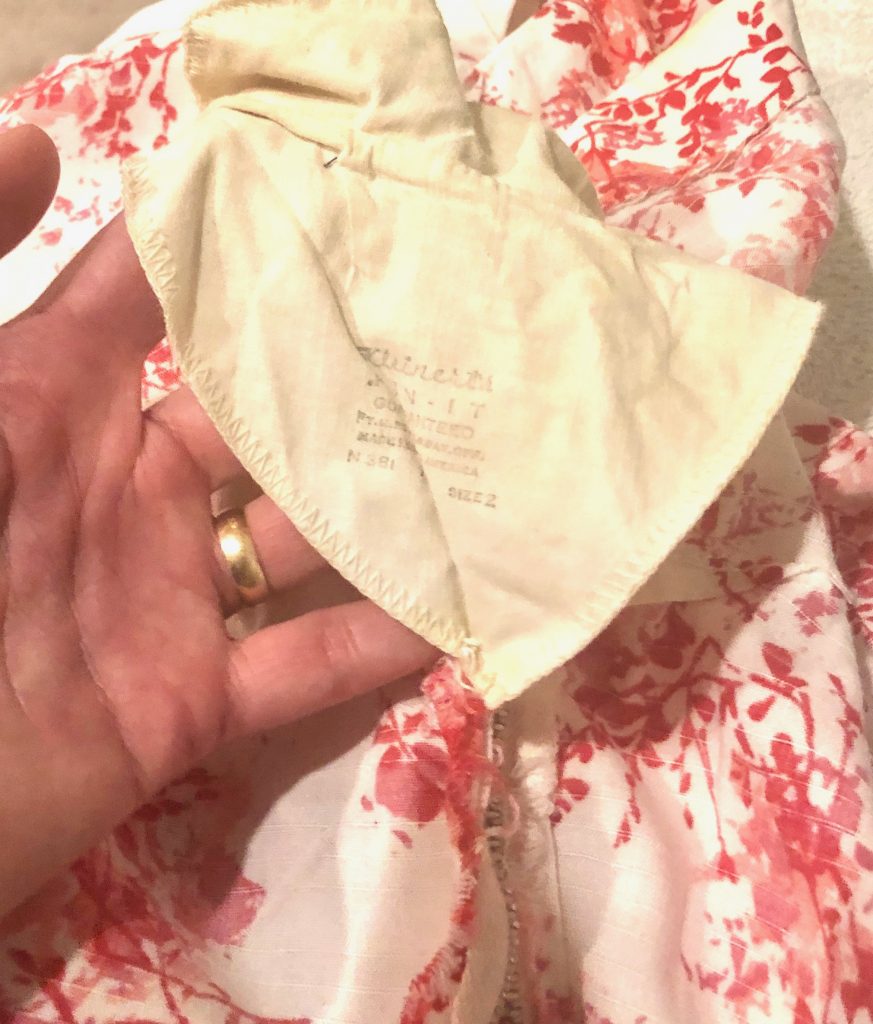 While exploring the rest of the dresses we found that there were six made from the same pattern, but with different fabrics and designs. Four were made from sheer, see-through material so I imagine they were an overdress of some kind.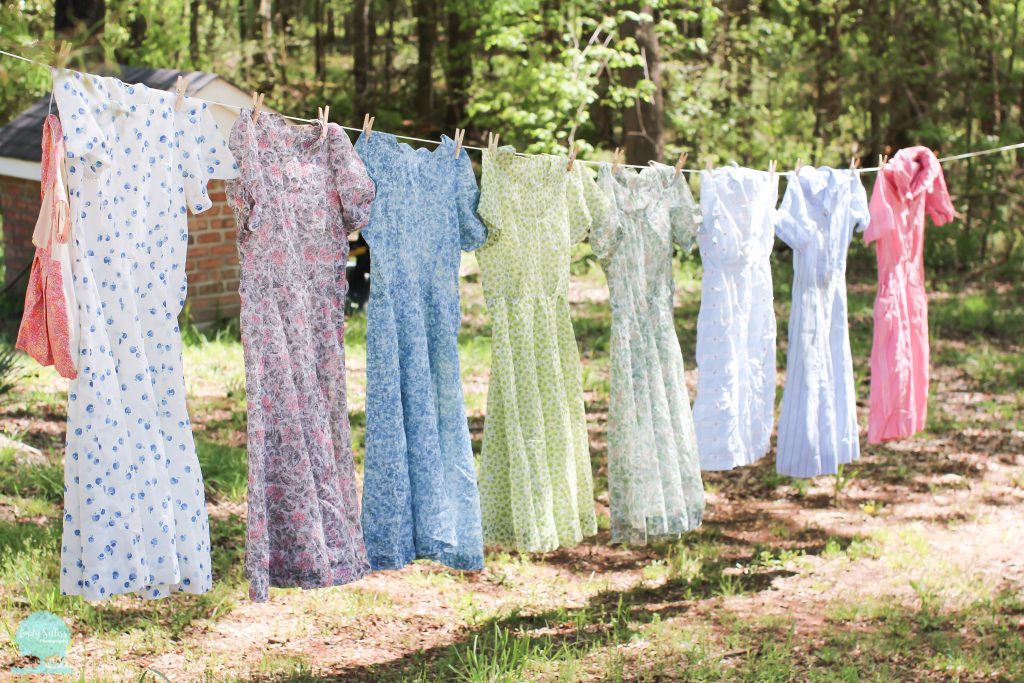 Each one had a matching belt and at first glance, we thought they were new, because they were all the same. After investigating them more, we found that they were indeed worn by someone. Some of the indications were the belt buckles had dirt on them and sweat marks on the back. One dress in particular must have been worn often as a house dress because there was a lot of wear on the front, particularly on the waist line. I imagine the wearing of an apron over the dress could have caused the fabric to wear over time in that area.
There were three that were cotton dresses with large collars, pockets and button details. The fabric looks like it could be feedsack material, but I am not completely sure.
Judging from some old photos that I have of family and from some patterns that I have, I think these dresses are from the 1940's. I am not a fashion historian though so if you know for sure, please do let me know.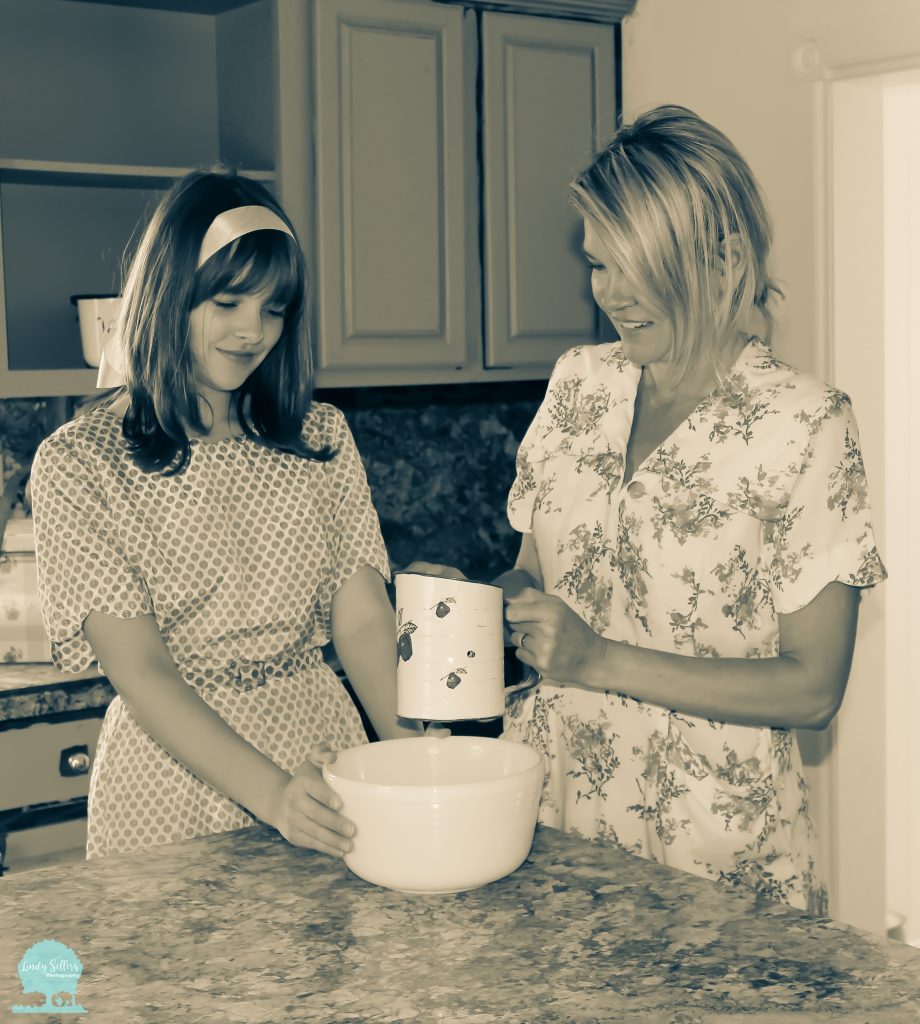 We have a home on our property that was built in 1915. It made a great backdrop for a vintage photo shoot while wearing the dresses.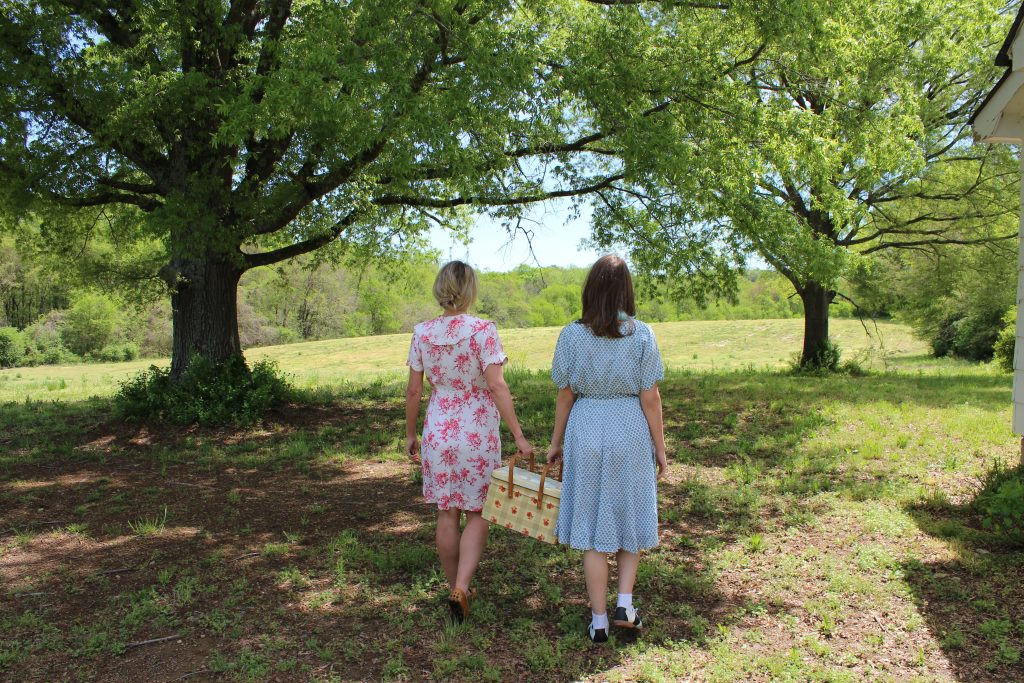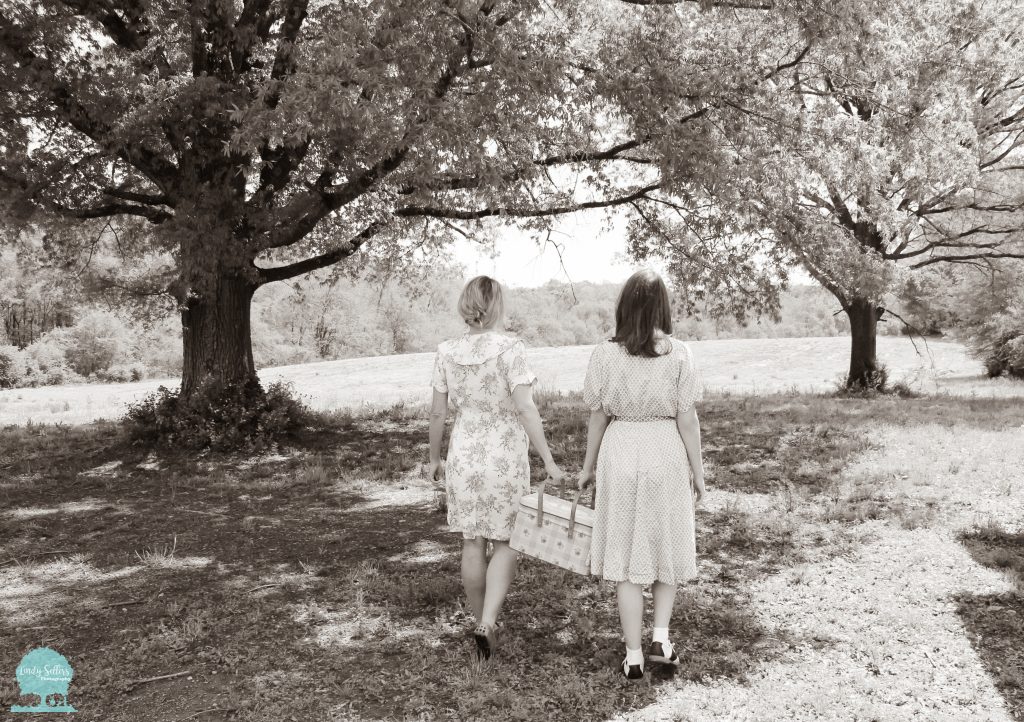 What about you?
Do you love vintage dresses and styles? What is your favorite time period?
I would love for you to tell me in the comments.
Thanks so much for stopping by!
Lindy