During the Summer months, I like a light and clean drink. Thick shakes and smoothies won't do when it comes to quenching my thirst. I like cold water, with a whole lotta flavor from the garden!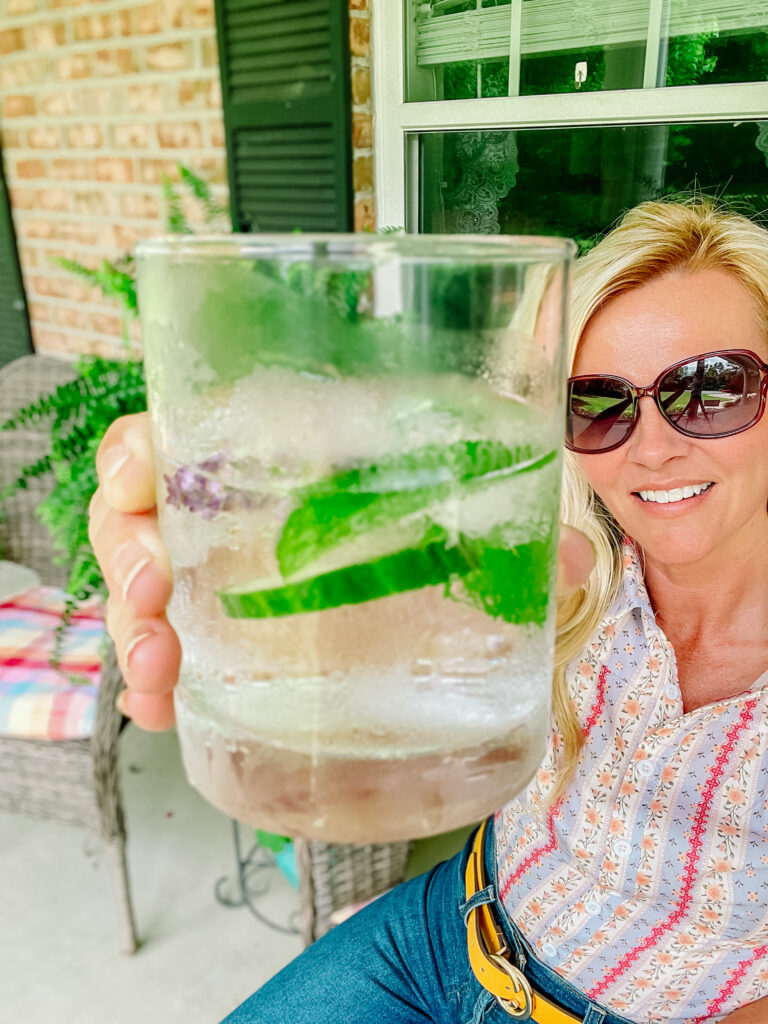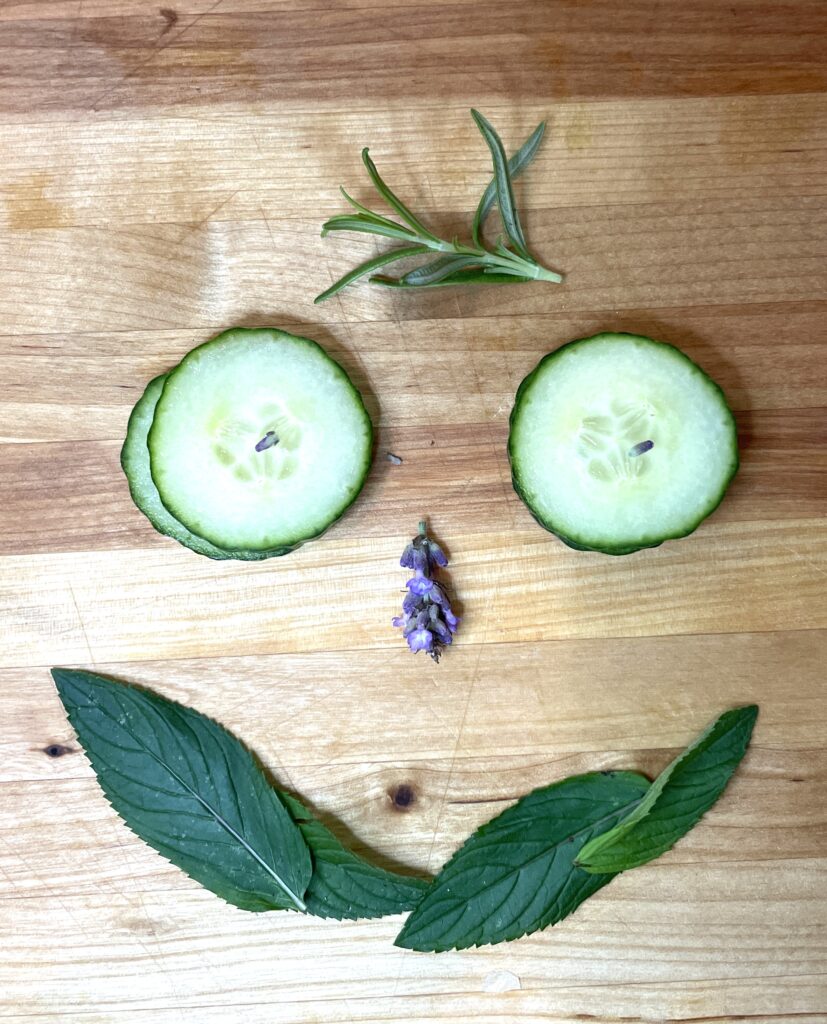 If you want to watch a short video on how to make it, just click on the one below!
Today I am working from home so the look is a little more casual, but! If you listen to my radio show you know how important it is to get dressed all the way to the shoes every day.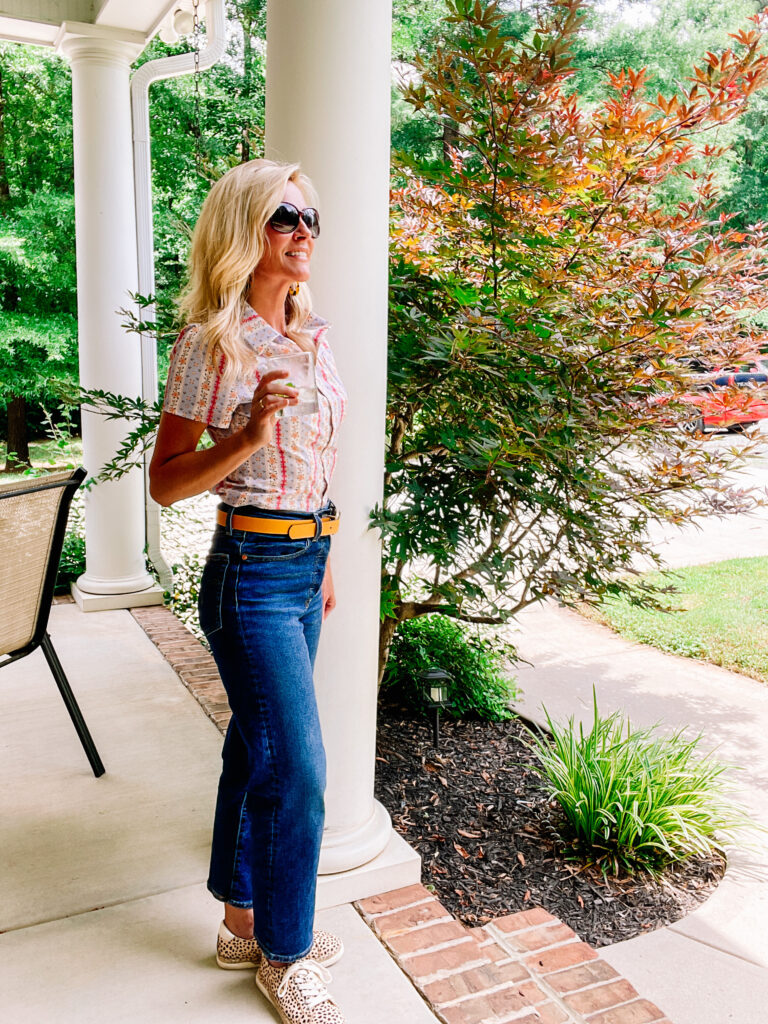 And what great shoes these are!
I picked these up at DSW Shoes in Matthews earlier this year. They were deeply discounted and are by Dolce Vita.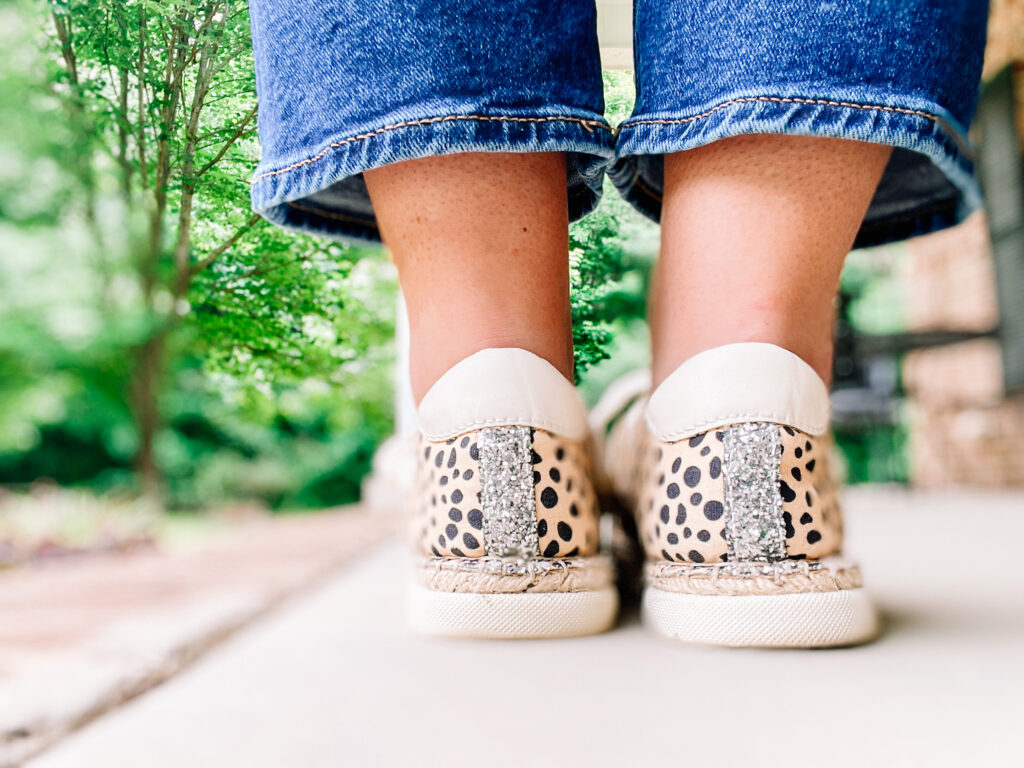 This retro look shirt is by Belle Poque and you can get it HERE.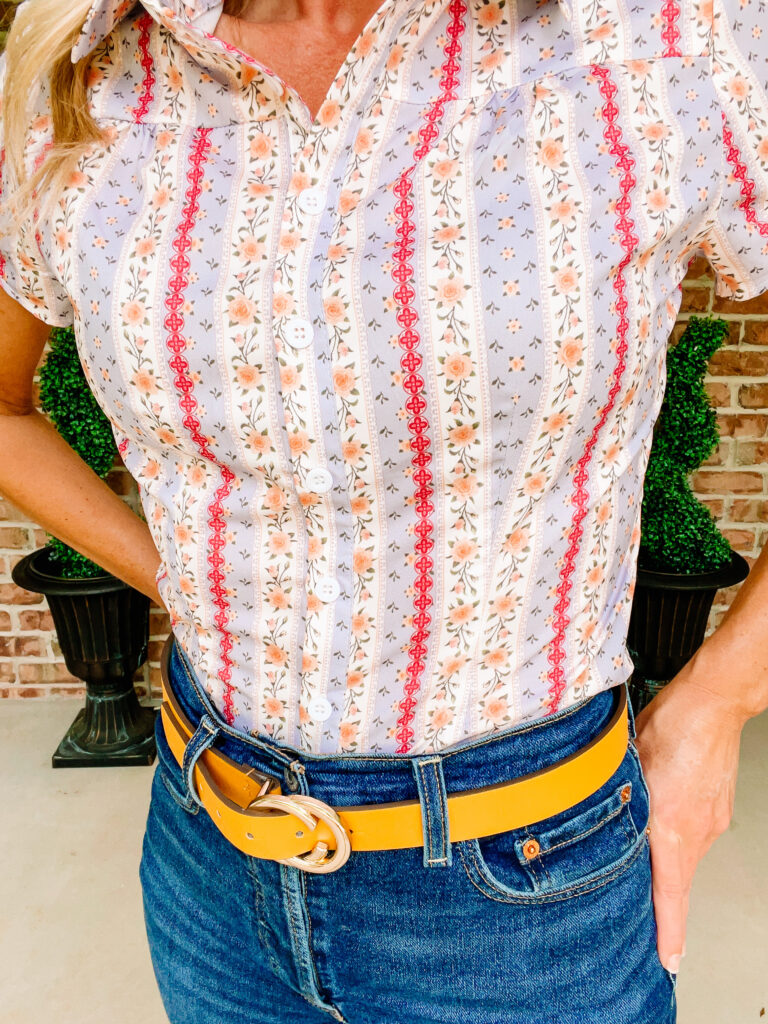 The Super High Waist, Button Fly Cropped Jeans by Levi's can be found HERE.
And that bright yellow belt? Well, I found that baby on a clearance rack down at Wal-Mart. 😉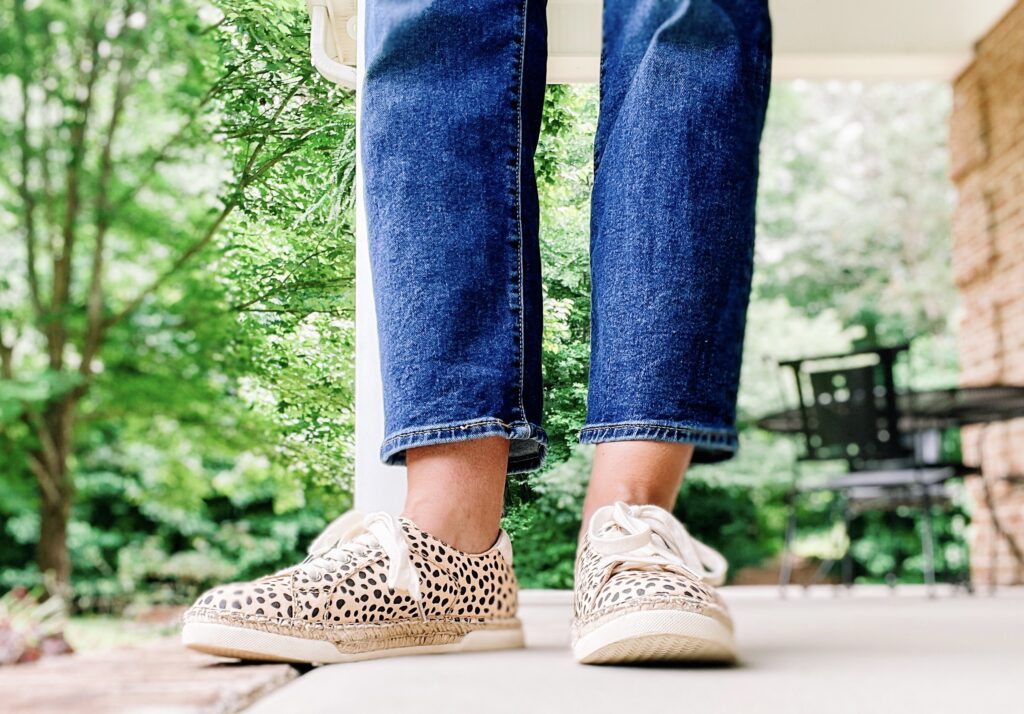 Garden Report Time!
Are you growing anything in your garden spot this year?
We are having the best year yet with our garden and I think it is all because of the raised bed that I made out of some old cement blocks that were leftover when we built our house, back in 2008.
The Herbs that I used in my recipe came from the garden.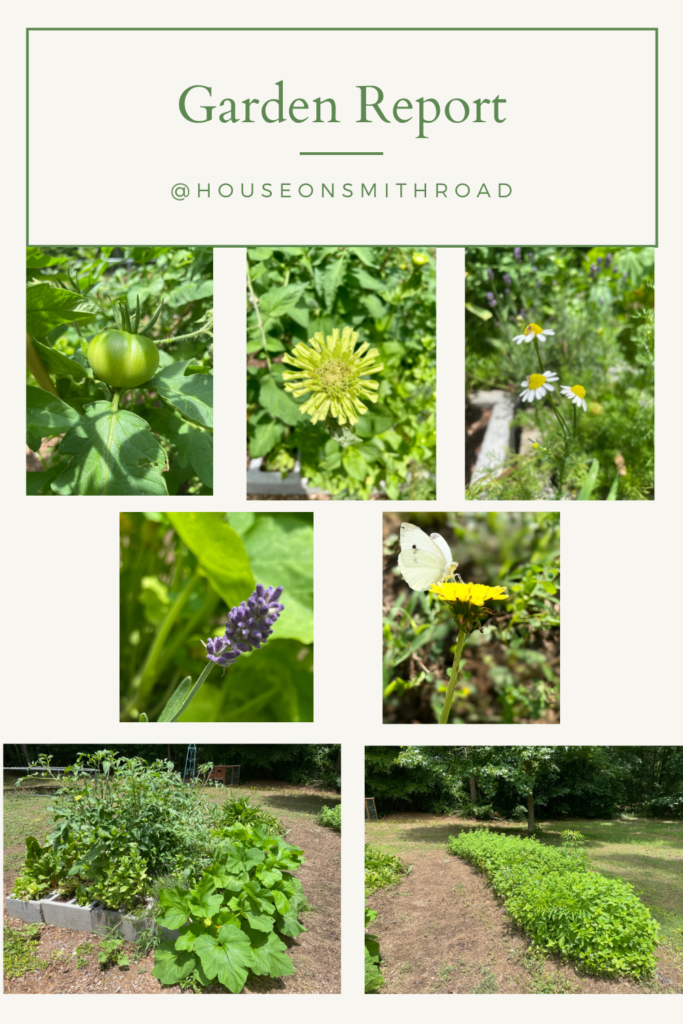 and for your laugh collection…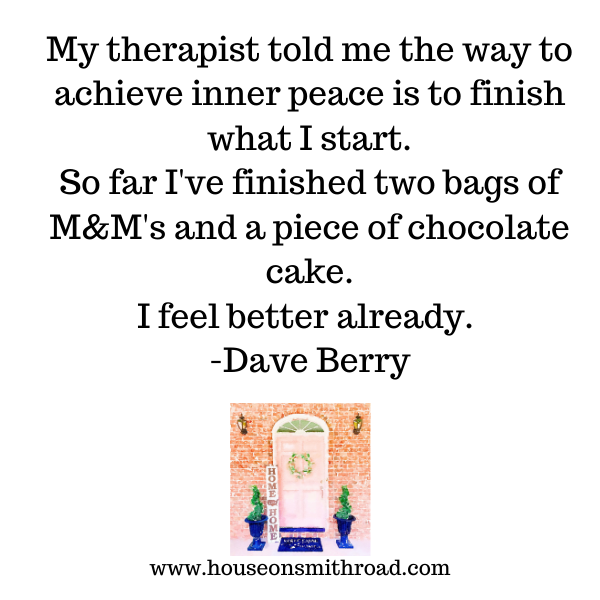 I hope you have a great weekend my friends.
Thanks for stopping by!
xoxo,
Lindy