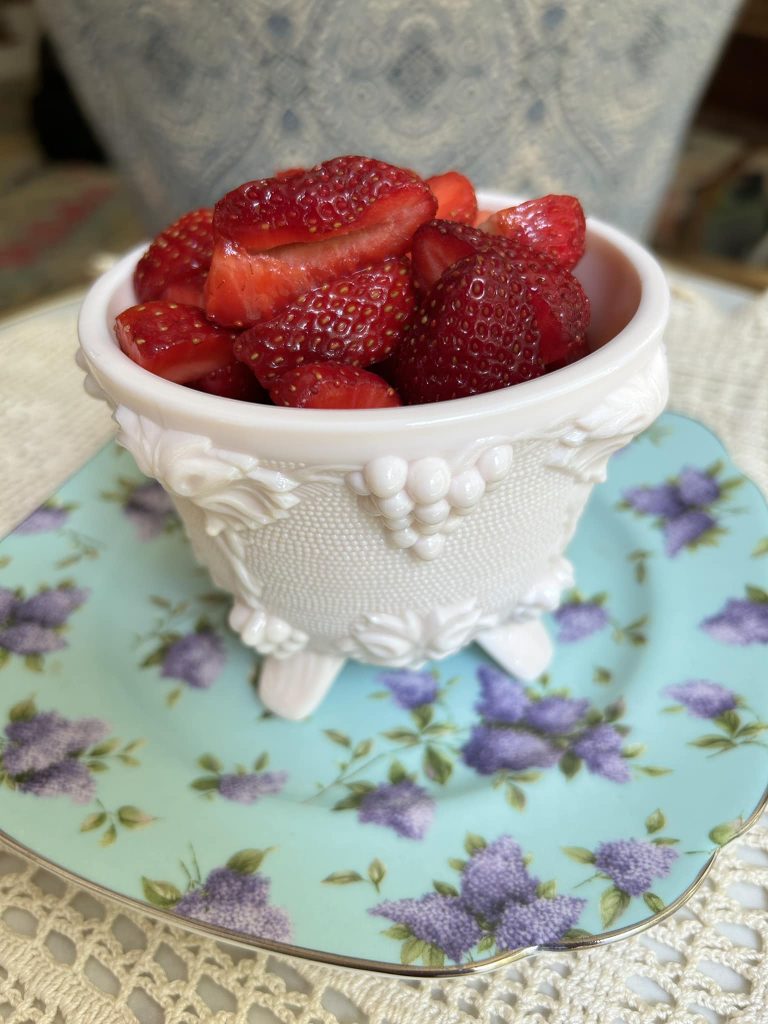 Yesterday was wash day, and ever since I've moved into the community, Mrs. Furr has insisted that I bring my washing and come to visit her on Mondays.
She told me just in case I might forget, she would hang a blue dish towel on the fence by the side of the road, so I would see it as I passed by and be reminded.
After chatting about our garden we sorted the clothes and put the first batch in the ringer washer, then we hung them up on her line to dry.
Mrs. Furr takes great pride in her washing and taught me to hang the clothes in proper order. Colored clothes on the shaded side of the house so they won't fade and white things in the sun to whiten them.
We stopped at 11:00 for a bite of lunch. Then we set up the ironing boards and got to work ironing the dish towels, dresses and handkerchiefs.
It was a long process, but the work was made light with the company and conversation of dear Mrs. Furr.
After we were finished ironing, we walked outside to her back pasture where she showed me all of the wild strawberries that were ripe and ready for picking.
As we walked through the field, I was shocked to see that the bottom of my shoes turned red from all of the strawberries, that I crushed beneath my feet.
We gathered as many as we could in our aprons and took them home. We feast it on a delicious supper of strawberries and cream that evening.
It was a good day.
*If you would like to walk the same fields and sleep where Mayell rested her pretty head, book a night or two with us today!